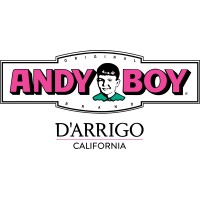 Job Detail
Job Description
Title: Worker's Compensation Specialist
FLSA Classification: Non-exempt
Reports to: Safety/Workers' Compensation/Training Manager 
Company Information:
D'Arrigo Bros. Co., of California, is a 100-year-old, rapidly growing agricultural company based in Salinas, California and is one of the largest vegetable growers and packer/shippers. The company has a rich history as an industry trend-setter, not a follower. Since the day the company was founded by Stephen and Andrew D'Arrigo, two immigrant brothers from Messina, Sicily, innovation has been its hallmark.
With third generation D'Arrigo family members at the helm of our West Coast operations, you can be sure that the traditions of being the very best in the business emanate from the top and are carried out by our dedicated family of approximately 3,500 employees. Always look for the distinctive Andy Boy pink label to know you can reliably get the finest pick of the crop.
Summary / Objective:
This individual is responsible for managing all aspects of workers' compensation claims for all districts, providing timely notification and communication with employees, supervisors, and insurance carrier regarding claims, maintaining OSHA injury/illness logs, assisting in safety training programs, and providing administrative support to the Safety/Workers' Compensation/Training Manager.
Essential functions: (to include supervisory responsibilities – if applicable)
Reasonable accommodations may be made to enable individuals with disabilities to perform these essential functions.
Establish and maintain a good rapport with co-workers
Inspire a safety culture that creates a safe work environment throughout the organization
Keep current on changes in the Workers' Compensation system in California and AZ
Manage workers' compensation files for all work injuries in the organization
Guide, train and advise management on proper injury investigation techniques and completion of incident report forms
Receive, review and process all injury reports in a timely manner
Provide customer service to injured employees
Establish and maintain contact with injured employees and provide assistance with claims and obtaining healthcare
Communicate with current and prior workers' compensation carriers, management, physicians, and attorneys to provide/gather information as needed to enable appropriate processing of claims
Assist departments in the determination of appropriate modified duty assignments
Conduct outreach visits to injured employees and their foreperson
Maintain OSHA injury/illness logs (300 and 300A)
Attend claims reviews of open claims with current and past carriers
Analyze claims and loss control data to identify injury trends and prevention
Maintain records using company's ERP system
Prepare required and special reports as needed
Document translation English/Spanish
Meeting deadlines with complete accurate work
Data entry
Additional functions:
Maintain confidentiality of information
Maintain emotional control under stress; work with frequent interruptions
Follow safety protocols and emergency procedures
Competencies:
Communication- Written and Verbal
Customer Service
Empathetic
Detail-oriented
Flexibility/Adaptability
Multi-tasking
Teamwork
Work environment:
Mostly indoor with occasional outdoor work
Full time, Monday – Friday, 8:00am to 5:00pm and may include required overtime and weekends
Physical requirements:
See separate physical requirements document for this role.
Travel required:
This position is based in Salinas, CA or optionally, seasonal relocation to Yuma, AZ during the months of November through March
Required education and experience:
High School diploma or combination of equivalent education and experience
Bilingual and biliterate in English/Spanish
Excellent customer service skills on the phone and in person
Operation of standard office equipment, including personal computers, photocopier, fax machines, and must have strong knowledge of Microsoft Excel, Word, and Windows.
Organized team player who works well with a variety of people
Thrive in a fast-paced environment and handle pressure while managing multiple task
Ability to keep skill set current
Regular and consistent attendance is mandatory
Valid driver license and clean record
Preferred education and experience:
Workers' Compensation experience preferred
Additional eligibility requirements: N/A
Affirmative Action/EEO statement:
We are an Equal Opportunity Employer – The Company assures equal employment opportunity with respect to recruiting, hiring, training, compensation, transfers, and promotions. All Company practices will be administered without regard to race, sex, pregnancy, childbirth, and medical conditions related to pregnancy and childbirth, age (40 and over), ancestry, color, religious creed (including religious dress and grooming practices), denial of FMLA leave, disability, marital status, medical condition (cancer and genetic characteristics), genetic information, national origin, gender, gender identity, gender expression, sexual orientation, military or veteran status or any other characteristic protected by state, federal or local law in terms and conditions of employment. Information provided on this application will not be used for any discriminatory purpose.
Other duties:
Please note this job description is not designed to cover or contain a comprehensive listing of activities, duties or responsibilities that are required of the employee for this job. Duties, responsibilities, and activities may change at any time with or without notice.
Pay range: $25 – $35 / Hourly
Other jobs you may like
Miami, Florida, 6950 NW. 25th St. , 33122