Sunny Skies Produce is an executive search firm specializing in the Produce Industry, Agriculture and the Food Industry. The Company was organized with a simple answer to a serious problem that had long existed in the Produce Industry – it's hard to find qualified produce and agriculture professionals.
For these reasons and more, we decided to use the Internet to serve the industry on a national basis. We didn't realize the significance at the time, but we developed a winner when we launched "Sunny Skies Produce.com – Online Job Center for the Produce Industry". The website started out as the #1 Online source for Produce Industry Jobs and has retained that title ever since. Sunny Skies Produce has grown to represent the majority of America's very best produce and agriculture companies.
We are very proud of our well-earned achievements. With a solid foundation built on integrity, trust and respect, SunnySkiesProduce.com has become the most recognized brand name in its field. Numerous imitators have come and gone, but we have widened our base every year.
Our job center is easy to navigate and simple to use and we keep it as simple as possible. And, if you ever need any assistance of any kind, a human being is here to help you.
We have a hard-earned understanding of the produce business, an extensive list of professional connections, an aggressive recruiting practice and we do some fairly creative advertising ourselves. We deliver qualified candidates who best match the job description for each position.
The Professional Approach to Recruiting
Contingency Search
– Our program delivers significant savings for those employers who have high-priority job positions to fill, most notably senior executive positions and/or several positions to fill. We become a contributing member of your team, we get to know the culture of your company and then we search for, identify and contact the best potential candidates who will fit in and enhance the team you have worked very hard to develop. Our clients seek the very best talent in the field and will settle for nothing less than the best in the industry.We put our name on every candidate that we refer, and our name is our most important asset.For more information on our recruiting service, click on
Recruiting Services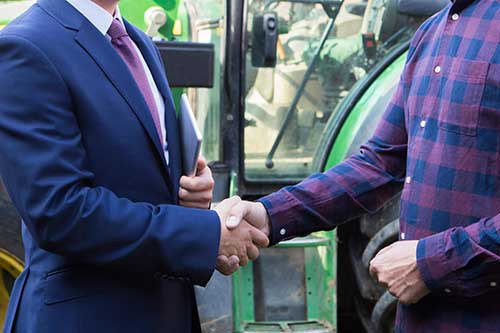 Employer Direct Job Ads
– We recognize that some companies simply prefer to do their own "in-house" recruiting. Employers can post their own Job Ads in SunnySkiesProduce.com and deal direct with applicants who respond. Check out all of the Employers that are currently posting Job Ads with us. We get a lot of repeat advertisers, which is the best compliment we can receive.For more information, click on
Post Job Ads
Produce Industry Experience – People outside of the Produce Industry have no idea how complicated this industry really is, do they? We know Produce and we understand what you're talking about and probably what you're looking for in an employee.
Results Oriented Search Process – Being in the perishable products industry, a sense of urgency exists with us, too. We know that time is of the essence with any produce business. We focus on achieving the objectives you have set, as quickly as possible.
Professional Services/Reasonable Fees – We make it economically feasible to use a professional recruiting firm to fulfill your company's hiring objectives.
Leave the Search to Us – We handle the entire search process and deliver the talent you need with minimum distraction while you focus on more important things like running your business.
Confidentiality is always our highest priority. Your confidentiality is protected at all times.