AL- Auburn University, College of Agriculture
The College of Agriculture consists of nine Departments with over 200 faculty members. Students come from virtually every state and over 70 foreign countries. Auburn is home of the Alabama Agricultural Experiment Station which started in 1883 and is one of the oldest in the U.S.
An internationally recognized faculty of over 170 offers a strong foundation in the physical and biological sciences to students from 32 states and 43 foreign countries.
The College of Agriculture and Life Sciences educates students for a wide range of career opportunities in agriculture, natural resources, and in family and consumer resources. The various curricula offer professional preparation for careers in agribusiness, government, public service agencies, retail and service industries, human health institutions, the food service and processing industry, financial institutions, youth development agencies, conservation and environmental organizations, farming and, ranching, research, extension, communication and education.
This is a nationally ranked, four-year, comprehensive public university. The College has the 4th largest undergraduate enrollment in agriculture and renewable resource programs in the entire U.S. Also, check out the AgriBusiness @ CalPoly University Job Search Engines.
The program at CSU Chico serves Northern California offering degrees in Agriculture and Agricultural Business. California State University, Chico combines the best of current and developing technology with appropriate basic science and management principles in a curriculum that provides many hands-on opportunities. Within the BS in Agriculture students interested in vegetable crop production can select an option in Integrated Plant Systems.
College of Agriculture and Natural Resources. Programs in agricultural economics, animal science, nutritional science, pathobiology, and plant science.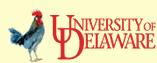 Agriculture University DE - University of Delaware College of Agricultural Sciences
An on-site farm means easy access for field trips to experimental plots, hedgerows, small wetlands, a habitat trail and a 35-acre woods. Our "resident animals" include poultry, horses, sheep, swine, beef cattle, and a dairy herd, all of which are used regularly in teaching and research.
Delaware Valley College is dedicated to providing affordable, career-directed, career-oriented education in an intimate, personalized setting. Recognized by US News in 2001 as a best value in higher education, the College offers a wide variety of agricultural, science and technology degree programs. Students select Delaware Valley College to provide them with the skills the employers want. Take a look at Del Val-visit our web site, we think you will like what you see! Web site: www.delval.edu
AgriGator is the WWW Home Page of the Institute of Food and Agricultural Sciences (IFAS) Computer Network (ICON), located in Gainesville.
Located in Athens, the College is the oldest land grant university in the country. It provides degrees in agricultural communications, agricultural and applied economics, animal and dairy science, biological and agricultural engineering, crop and soil sciences, entomology, environmental science, horticulture, plant pathology, and poultry science.
Established with the founding of the University of Hawaii in 1907. Bachelor's, master's and doctoral degrees in a variety of departments.
It's where George Washington Carver, who discovered hundreds of uses for the peanut and other crops, learned about science and agriculture. Today, researchers in the College are working on about 360 projects in basic and applied research. Located in Ames, Iowa.
The College provides academic programs in agriculture, family and consumer sciences, and related areas. Located in Moscow, it advances knowledge through research conducted by the Idaho Agricultural Experiment Station and provides information transfer and application through the Cooperative Extension System.
Located in West Lafayette, Indiana, Purdue's School of Agriculture offers 48 plans of study leading to the degrees of Bachelor of Science (B.S.), Bachelor of Science in Forestry (B.S.F.), and Bachelor of Science in Landscape Architecture (B.S.L.A.). The School of Agriculture and the Schools of Engineering cooperate to offer a plan of study leading to the degree of Bachelor of Science in Agricultural Engineering (B.S. AGE.).
This is a nationally ranked, four-year, comprehensive public university and well known for having one of the nation's best agriculture programs.
Arboriculture, or Urban Forestry, is the care of trees and shrubs in community settings. This major successfully prepares professionals with the technical, business, and personnel management skills needed for work in park management, community forestry and the tree care industry.
Founded in 1865, the University of Maine has long been known for its outstanding agriculture program. With its broad geographic, climatic, and landscape diversity, the state of Maine provides an exceptional outdoor laboratory for students interested in the natural sciences, forestry, and agriculture.
The college is home to a major share of the activities of the Minnesota Agricultural Experiment Station (MAES) and the Minnesota Extension Service (MES). Get the latest word from ours and others on crops, food and health, gardening and horticulture, livestock, environment and natural resources, and more!
The University of Missouri, College of Agriculture, is ranked #1 in Ag Research in the United States.
Undergraduate Bachelor of Science (B.S.) degrees are offered in both Agricultural Sciences and Natural Resources through the College of Agricultural Sciences and Natural Resources. Undergraduate student can combine their major with Business, University Honors, Communications, International Affairs (offered jointly with the College of Arts and Sciences), or a Teaching Certificate (offered jointly with Teachers College).
The teaching, research and extension functions are integrated within the College's 22 departments, located in Raleigh. Its mission is to "educate its students and constituents and to create and extend new knowledge through scientific research and outreach in agriculture and the life sciences."
Located in Ithaca, New York, the College enjoys a long and distinguished history of conducting innovative world class research. The college supports 15 fields of study with 400 plus faculty members, two state experiment stations (Geneva and Ithaca), 40 off-campus research facilities, and the most extensive collegiate collection of agricultural publications in the world.

OH - The Ohio State University, College of Food Agricultural and Environmental Sciences
The College has 18 interdisciplinary teams in agriculture and natural resources working to better understand the complex, integrated problems facing the food, agricultural and natural resource system in Ohio and beyond. "We intend to build our future within an ecological paradigm. Our research and outreach as well as our curriculum will grow out of this new paradigm in order to better prepare students and clients for the world they will face."
The College of Agricultural Sciences at Oregon State University is Oregon's principal source of knowledge relating to agricultural and food systems, and a major source of knowledge regarding environmental quality, natural resources, life sciences, and rural economies and communities worldwide.
The College of Agricultural Sciences — the first of the 11 colleges established at Penn State — awarded the nation's first baccalaureate degrees in agriculture in 1861. It ranks among the top 10 U.S. agricultural science research institutions based on citations in scholarly journals.

TN - The University of Tennessee, College of Agricultural Sciences and Natural Resources
The College of Agricultural Sciences and Natural Resources (CASNR) strives for academic excellence through comprehensive programs rooted in business, science and other genres related to supporting agriculture and natural resources. Check out the program in UT's College of Animal Science
The College was founded in 1876. Currently there are over 5,800 students enrolled in the college, 4,672 undergraduate and 1,161 graduate students. Located in College Station. Gig 'em, Aggies!
Located in the Panhandle growing region of West Texas, Texas Tech has been a leading agri-business educator since 1923. The College has an excellent research facility and is well respected for its innovative approach to the 21st Century of Agriculture. Located in scenic Lubbock, Texas.
As a land-grant institution, Virginia Tech has long emphasized agriculture and educating people about agriculture. Originally named Virginia Agricultural and Mechanical College, Virginia Tech has stressed agriculture: the College of Agriculture and Life Sciences as it is organized today roots back to the early 1900s.
Located in the southeastern corner of the state, in Pullman, the College provides programs in agricultural economics; Apparel, Merchandising, and Interior Design; Animal Sciences; Biological Systems Engineering; Crop and Soil Sciences; Entomology; Food Science and Human Nutrition; Horticulture and Landscape Architecture; Human Development; Natural Resource Sciences; and Plant Pathology.
A land-grant college devoted to excellence in all endeavors, the College is a community of 2,200 undergraduate students, 1,100 graduate students, and nearly 700 faculty and staff members.