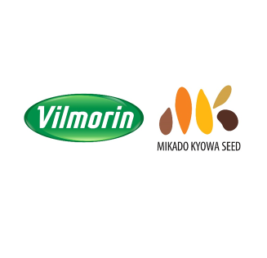 Job Detail
Job Description
Job Locations: Salinas, CA or Yuma, AZ
Salary Range: $65,000 – $85,000
To Apply: Send resumes to Careers@vilmorinmikado.com
The fourth-largest seed company in the world. Limagrain is an international cooperative group created and directed by French farmers. As a creator and producer of plant varieties, Limagrain markets field seeds, vegetable seeds, and cereal products.
Vilmorin-Mikado USA, Inc. is the Business Unit of Group Limagrain, a socially conscious company headquartered in France and Japan; that specializes in breeding, producing, and marketing vegetable and tree seeds for professional farmers worldwide. The diversity within our multicultural teams drives the company's growth strategy through quality products, expertise, and commitment to excellence. Vilmorin-Mikado USA, Inc., is the North American operation of Vilmorin-Mikado and is the reporting location for this position. This position reports to the Supply Chain Manager.
Position Summary:
The Supply Chain Operations Planner procures materials for manufacturing and shipment of the final product. This includes identifying and ordering the proper quantity, negotiating pricing and shipment terms, and overseeing the timely delivery of materials needed to fulfill customer orders. They will also execute supply plans and perform day-to-day operations under direct management from the Supply Chain Manager.
Essential Duties and Responsibilities:
Responsible for generating daily Inventory Status Reports, orders booked, and sales analysis by unit value reports, using them to review minimum and maximum inventory levels to determine if additional inventory is required.
Monitors projections and inventory turns and works closely with the Supply Chain Manager to manage excess inventory and reviews complaints to determine if the product can be sold or scrapped.
Identify key issues across a broad range of areas and effectively communicate recommendations.
Ability to translate business requirements into technical/project deliverables.
Manages all activities related to the sourcing and procurement of necessary materials and supplies needed to meet the changing levels of product demand.
Works with production, warehouse, and logistics departments to determine and set up intercompany transfers.
Run data analytics and produce reporting to monitor inventory levels throughout the supply chain.
Own and iterate the existing inventory optimization logic in place for setting safety stocks based on lead time (supplier & process), historical demand variability, and forecast uncertainty.
Qualifications:
Bachelor's degree in business, Statistics, or Supply Chain Management or a minimum of 3 years of work experience in supply chain or inventory management in the seed industry.
Quick learner with the ability to handle multiple tasks simultaneously, maintain focus, and adapt to a variety of challenges.
Ability to conduct detailed procedures in a time-constrained environment.
Good written and verbal communication skills.
Strong sense of time organization and urgency.
Able to work independently and within a team.
Always maintain a positive attitude.
Professional conduct and appearance.
Proficient in Microsoft Applications (Outlook, Word, Excel, PowerPoint).
Experience with an ERP system is preferred.
Other jobs you may like