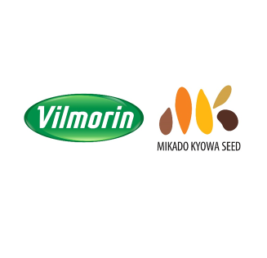 Job Detail
Job Description
Job Title: Subsidiary Manager
Job Location: Salinas, CA
Salary Range: $180,000 – $200,000
To Apply: Send resumes to Careers@vilmorinmikado.com
The fourth-largest seed company in the world. Limagrain is an international cooperative group created and directed by French farmers. As a creator and producer of plant varieties, Limagrain markets field seeds, vegetable seeds, and cereal products.
Vilmorin-Mikado USA, Inc. is the Business Unit of Group Limagrain, a socially conscious company headquartered in France and Japan; that specializes in breeding, producing, and marketing vegetable and tree seeds for professional farmers worldwide. The diversity within our multicultural teams drives the company's growth strategy through quality products, expertise, and commitment to excellence. Vilmorin-Mikado USA, Inc., is the North American operation of Vilmorin-Mikado and is the reporting location for this position.
Scope:
Reports to America Unit Director
Supervisory responsibilities: Sales Org, Development Manager, Supply Chain Manager, Accounting/Finance and HR. (Support Functions such as HR and Finance share reporting lines with the Unit Directors of respective departments.)
Internal relations:  All employees of Vilmorin-Mikado USA, Inc., America Unit Committee, Sister Company Colleagues, USA's Subsidiary Committees, Corporate Safety, Human Resources & G60 members
External relations:  State and Local Agencies, Legal & Seed Associations
Monitor, report, and recommend: Market, Industry, and consumer trends to secure VMK's competitive advantage
Objective:
Reporting to the Director of the AMERICA UNIT, the Subsidiary Manager is responsible for developing sales, market share, and margin of the Vilmorin-Mikado products marketed through the dealers and direct sales force.
The Subsidiary Manager will have the authority to represent the subsidiary on behalf of Vilmorin-Mikado's Headquarter and as such, will be the main contact with the relevant departments at Head Quarter level: Marketing, Development, Demand, Legal & Health, and Safety, the Subsidiary Manager will have legal duties locally based on country regulations & company agreements.
Work in a collaborative manner with the Financial Planning and Analysis Specialist of the Subsidiary and align business priorities with the Development Manager. The ideal candidate will directly manage the Sales department and indirectly the Product Development, Supply & Customer Service departments.
Priority is to provide a dynamic commercial sales environment that guides the Sales organization in their day-to-day activities while remaining responsible for the sales turnover, margin, and operating costs.
The Subsidiary Manager will be the main relay with the Headquarters highlighting the upcoming and future trends from growers' practices such as the use of new technologies (mechanical/automation), and CEA trends. Subsidiary Manager will deeply monitor the market, and act as a Market Intelligence champion assessing downstream orientations including major consumer trends. The ideal candidate will create a relevant network with the proper stakeholders within the existing customers' portfolio mapping and analyzing majors' innovation and needs. Subsidiary Manager will be able to translate the trends and observations into internal requirements and action plans while guiding the strategy of the HQ with the Marketing Dept.
Essential Skills:
Analytical thinking with the ability to adjust to different personalities; initiative-driven; team player and always seeking a collaborative approach with supporting functions.
Strong business acumen,
Effective communication skills are a must, conveying messages that are clear, concise, and accurate.
Proactive approach with internal and external colleagues including other business Units within the Limagrain group (i.e., Hazera, HMC & Limagrain). Acting on possible opportunities and best practices.
Broad business skills are essential as well as strong and effective communication skills, and networking skills. The Subsidiary Manager should also have (or be willing to develop) a high degree of familiarity with the territories, markets, dealers, and direct customer base.
Essential Operational Tasks:
Consolidate and propose sales and production forecasts to the Unit Director
Implements the trade policy (prices, payment terms, and collections)
Coordinate the pricing policy and strategy for the department
Conduct key accounts visits to ensure customer satisfaction and coordinate key accounts management with local Sales Rep
Manage expense and sales budget for the activity over the year according to agreed budgets to achieve target margins
Regularly supervise the viability of the forecasts according to market needs
Propose and implement a pricing strategy for the region
Propose and implement distribution strategies balancing credit risk and margin
Collaborate with the Development Manager to organize and implement new product development strategies as well as promotional events in the area
Monitor financial KPI's to achieve the expected Gross Margin, Inventory and AR targets with the supply and finance department.
Coordinate the collection of AR with the Finance department to limit Credit Exposure
Master our Commercial excellence via the use and management of CRM, Forecast, and Market Intelligence tools as well as all existing processes such as New Product Introduction, Launching plans
Propose a Business Plan in accordance with company guidelines and align with the strategy of the Vilmorin-Mikado 2027 plan.
Manage all transversal topics, projects, people matters and others with the support of the Sub-Committee
Active networking and promotion through Value Chain industry
Essential Competencies and Traits:
People Oriented: Capable to engage and motivate people of different cultural and functional backgrounds. Should be able to go "one-on-one" with anybody in the company, dealer networks, or grower base.
Verbal Communication Skills: Must be able to communicate effectively orally and in writing. Communication is necessary at different levels inside our own organization but also with dealers, growers, and trade/public agencies.
Manager of the Sales/Production Objective: Must have a good understanding of the flows and components of a good forecast. Should "own" and deliver the forecast.
Champion of New Products: Must have proven experience in successfully bringing new products to market. She/he must have a "can do!" attitude when it relates to the introduction of new products. She/he should be able to transform and collaborate within the organization to accelerate successful launchings.
Focus on Business: Will have a good sense of business acumen supporting the Sales team and leading by example on how to move Opportunities into Closing a Sales agreement
Financial Knowledge: Be able to analyze and anticipate margin deviation based on pricing structure, Go to Market, COG's evolution, and set up corrective action when possible.
Industry Knowledge: Good understanding of the vegetable seed industry with a widespread network from ranging from key growers to retailers. Knowledge of the entire chain including all new trends from Production Methods to Consumers' needs.
Experience and Educational Requirements:
Educational Requirements: Bachelor's degree ~ Agronomical engineering, Agronomy, Plant Science, Business, or related field.
Years of Experience: 5 plus progressively in sales team management within the North America Vegetable Seed industry.
Extensive knowledge of the Seed Industry; specifically, Vegetable Seeds within the North America markets.
Proficiency in the English language required.
Proficient computer skills and Microsoft Office Suite & CRM software
Ability and willingness to adopt and champion new methodologies and sales management tools as needed.
Other jobs you may like