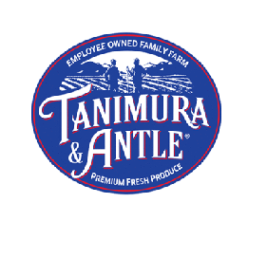 Job Detail
Job Description
Our Company:
Tanimura & Antle is an employee-owned family farming business with a four-generation legacy and a passionate commitment to growing premium quality produce. As one of the largest independent vegetable growers in the United States, Tanimura & Antle farms more than 36,000 acres of rich, fertile farmland and ships a full line of premium fresh conventional, organic and greenhouse grown produce products throughout the nation.
We are looking for employees that fit into the Tanimura & Antle culture and want to have an impact on our growth and success. We believe in, and are committed to, creating a sustainable future through innovation throughout our operations.
Our Mission: To "Consistently provide our customers fresh and healthy premium produce with superior customer service that meets and exceeds their quality and value expectations"
Our Vision: To "Operate as a highly innovative company, sustainably growing, while enhancing the lives of all through employee ownership and customer inspired partnerships"
The Role:
Spray Equipment Operator coordinates and executes spray application to crops in a responsible, effective and safe manner.
Location: Salinas, CA
The hourly pay range is $18/hour – $25/hour (Depending on licensing and experience).
Areas of Responsibility:
Measures and mixes chemicals for spraying.
Lifts and stacks containers of product of up to 60 lbs.
Applies chemicals to fields for harvesting.
Operates spray equipment (Tractor/Applicators, etc.).
Preferred Qualifications: 
Must be able to be certified to operate a tractor.
Must be able to work a late night (graveyard) shift.
Must be a self-starter with minimal supervision.
Must be able to work at least six days per week.
Must work independently with great attention to detail.
Must have a clean DMV (driving record).
Must pass the pre-employment substance abuse screening test (drugs and alcohol).
Bi-lingual in English/Spanish (read and writes).
Other jobs you may like
Miami, Florida, 6950 NW. 25th St. , 33122