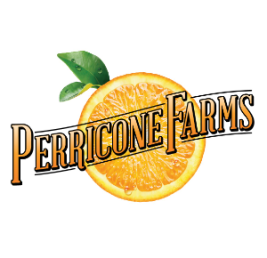 Job Detail
Job Description
The ideal candidate for this new Director of Sales position will be a self-driven individual with a proactive approach.
The role is remote on the East Coast, and applications from individuals in New York, Florida, Washington DC, and Atlanta (GA) will be considered. Proximity to a major airport for potential travel is preferred.

Responsibilities/Goals include… 
Increase both volume and profitability in the business through your individual efforts and by actively supporting your team's initiatives.
Discover new business opportunities, such as identifying key accounts, fostering partnerships, organizing events, and managing promotions.
Engage with both national and independent food service and retail accounts through proactive outreach.
You'll play a crucial part in developing and implementing sales and marketing programs.
Forecast trends and opportunities, communicate these insights internally, and formulate action plans to capitalize on them.
Ensure alignment between customer needs and production capabilities to drive sales growth while minimizing costs.
Effectively communicate and oversee sales activities across all levels of the distributor's management team (Executive, Procurement, Sales & Quality).
Convey and articulate programs effectively to distributor sales teams, ensuring clear communication in presentations.
Manage, lead, and educate your team effectively.
Qualifications:
Bachelor's Degree a plus and/or a minimum of 10 years experience in sales with a distributor, consumer products; or equivalent combination of education and experience.
Proven capacity for learning, coupled with a track record of delivering tangible results.
Possesses and analytical mindset, adept at approaching challenges with a strategic and data-driven perspective.
Capable of working independently without requiring constant supervision.
A positive leader with a bias for action, actively seeking opportunities and driving initiatives to completion.
Promotes collaboration and demonstrates strength in working effectively with colleagues.
Exhibits trustworthiness and upholds high values in professional interactions.
Demonstrates strong communication skills, including proficiency in verbal communication, presentations, and professional and technical writing.
Benefits:
Bonus opportunities
Medical, Dental, Vision, Life Insurance
401k plus Profit Sharing
Other jobs you may like