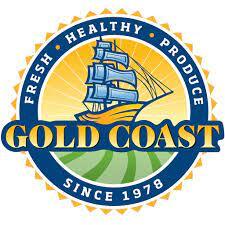 Job Detail
Job ID 26017

Experience

2 plus years' experience (preferably in Agriculture)

Industry

Agriculture - Food Processing

Qualifications

Bilingual (Spanish/English) - Must be able to multitask and help solve problems - Work as a team with processing plant employees - Employee safety, PPE compliance, food safety.
Job Description
Position Summary:
A successful candidate will help maintain inventory accuracy, recommending best practices for investment control and reporting inventory variances and reasons for variations: This function will have a lot of cross-functional interaction in different departments, such as production, receiving, shipping and quality control.
In addition, this position will oversee and lead the inventory and tagger team, which consists of material handlers, tagger employees, cycle counters and material transfer employees.
Late verification, performance summary, usage records, organize the area, coordinate entries / orders.
Responsibilities:
Perform 1st weekly physical count of all packaging material
Receive all packaging materials at FAMOUS
Program to the operators of the warehouse and coordinates the required packaging material according to the daily production schedule
Prepare all packing material for the second shift.
Communicates with suppliers, generates comprc1 orders and schedules delivery for all corrugated cardboard Emballages (Seaside, Quality Packaging, VGS).
Updates and reviews all packaging material reports that support processing plant (Inventory Report) production.
Weekly participates in packaging meetings with the Packaging Manager
Assist in the preparation of QA examples when needed
Ensure that inventory accuracy (KPI) is maintained
It investigates causes of inaccuracies in the invention and informs the managers of the functional department.
Manages inventory accuracy through monitoring of daily warehousing and production activities.
Assists in audits by providing documentation on packaging materials
Ensures work areas are clean and organized
Provide leadership by setting clear expectations and demonstrating high standards of work practices and safety-conscious behavior.
Assist the packaging manager in developing inventory control practices and practices
Recommends suggestions for minimizing inventory cuts and improving efficiencies.
Assists the inventory and tagger team
Works as a team with processing plant in keeping inventory areas for efficient storage and material handling
Make labels for persons who are needed according to customer needs
immediately reports shortage of ingredients to differences in quantities
Report quality issues with materials to the Packaging Manager
Alerts the Packaging Manager of any possible shortage of material
Other jobs you may like