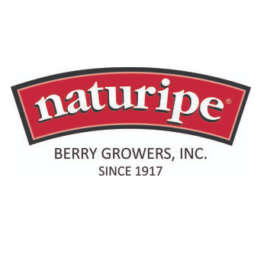 Job Detail
Job Description
Position Title: Product Integrity Representative
Based in: Santa Maria, CA or Salinas, CA
Travel requirements detailed below (no seasonal relocation)
Reports To: Product Integrity Sr. Manager
Status: Hourly Full-time, Regular
Wage Scale: $26.50 -$30.50 per hour
Position Description Purpose                    
The Product Integrity Representative maintains and assists with food safety program, 3rd party inspection and quality assurance for all Naturipe Berry Growers Inc. fresh berry commodities.
This position provides communication support, technical assistance, and problem-solving ability to a complex assortment of situations that include, but are not limited to, product quality assurance and food safety.
Experience:
Bachelor's degree required in Ag Business or related field
Work Experience in Strawberry or other Ag related field preferred.
Duties and Responsibilities:
Assist in implementing Food Safety Program:
Perform Risk Assessment
Perform GAP Seasonal Self-Inspection (preparation for audit)
Perform GAP Spot Checks
Perform Facility Inspections
Water Sampling & Multi-Residue Testing
Assist in implementing Quality Assurance Program:
QA supply inventory
Assist with train incoming inspectors/Samplers
Qualifications:
Ability to work effectively and efficiently in a team environment
Ability to work with a people of varying skill level, expertise and experience.
Ability to maintain a calm and professional demeanor in stressful situations.
Strong commitment to perform and produce at the highest level of quality at all times
Ability to manage individual workflow effectively and make process improvement recommendations
Basic knowledge of berry crops and varieties
Demonstrated interest in advancing knowledge and understanding of issues related to sustainable agriculture.
Ability to communicate well with others verbally and in written formats. Literate in English
and Spanish preferred.
Understand or learn the needs and quality concerns of retail customers.
Ability to think independently
Must be able to define problems, collect data, establish facts, and draw valid conclusions.
Proficiency in Microsoft Office application software (Outlook, Word, and Excel)
High degree of comfort with high volume of e-mail, text and cell phone communications
Prior exposure to a fast-paced business environment operating in an extreme work environment.
Possess and Maintain a Valid driver license ability to be insured
Working Conditions:
Work shifts include overtime and weekend hours.
Seasonal travel throughout California Berry Growing Regions; Salinas, Watsonville, Santa Maria and Oxnard.
Typical travel includes single day, overnight and 2-3 night stays. Occasional extended
stay travel up to one week, no seasonal relocation.
Infrequent travel to other locations throughout US such as retail outlets and Distribution Centers.
Physical Requirements:
To successfully perform the essential functions of this role, the individual must be able to meet the following requirements; reasonable accommodations may be made to accommodate an individual with disabilities.
Evaluation of fruit and plants requires ability to manipulate, handle, and feel; taste/smell; identify color variations and visual fruit evaluation with precise detail to determine berry quality.
Ability to tolerate physical activity within different settings is required such as walking on uneven ground in a field harvest environment and safely working around material handling equipment in a cooling facility.
Ability to stand, walk, sit, reach, grasp, climb, balance and stoop, kneel, and crouch.
Perform occasional lifting or moving items weighing 10-50 pounds.
Other jobs you may like