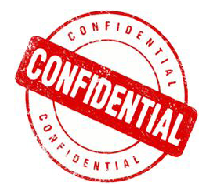 Job Detail
Job Description
Job Opportunity: Produce Sales – Remote Expansion Role
Salary: DOE
Company:
We are a well-established produce brokerage/distribution company with a strong foothold in the market. Currently, we are in an expansion phase and seeking a talented Produce Salesman to help drive our growth. This position will be remote, allowing flexibility and autonomy in managing your territory.
Position Overview:
We are in search of an experienced, self-motivated individual who can actively contribute to our company's growth by leveraging their existing customer base. Comprehensive knowledge of the Perishable Agricultural Commodities Act (PACA) is necessary. The ideal candidate will have a proven track record in produce sales, strong relationships within the industry, and the ability to work effectively in a remote capacity. To help with current freight shipments and LTL opportunities, we are looking to expand into the following states: AZ, CO, KS, NE, NM and UT but open to all possibilities.
Key Responsibilities:
Utilize existing networks and relationships to expand our customer base and increase sales.
Manage and negotiate contracts with suppliers and buyers to facilitate smooth transactions.
Stay informed about industry trends, market changes, and PACA guidelines.
Provide exceptional customer service and support to clients.
Collaborate with internal teams to optimize logistics and distribution.
Requirements:
Proven experience in produce sales with an established client base.
Comprehensive knowledge of PACA regulations and their application within the produce industry.
Excellent negotiation, communication, and interpersonal skills.
Self-driven and capable of working effectively in a remote setting.
Ability to adapt to market changes and think strategically to drive business growth.
Location:
This is a remote position, allowing you to work from your preferred location.
Benefits:
Competitive compensation and performance-based incentives.
Flexible work environment with remote capabilities.
Opportunities for professional development and growth within a successful company.
If you have a passion for the produce industry, possess the necessary skills and experience, and are enthusiastic about contributing to a company's expansion, we encourage you to apply.
Join us in our mission to expand our reach and continue providing top-quality produce to an ever-growing market!
Other jobs you may like