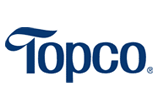 Job Detail
Job Description
Topco Associates is currently seeking a Produce Inspector for the Produce team in Visalia, CA.
Topco's mission is to provide solutions for our member owners, regional retailers, and wholesalers, and help them achieve a competitive advantage in the markets they serve. We aspire to develop high-performing teams to resemble the diversity of our members' shopper communities to drive greater innovation and creativity that ultimately enhances our business results, and the value Topco provides to its membership.
The Produce Inspector conducts comprehensive inspection of produce/floral products and ranks product based on Topco inspection ranking criteria, works closely with Topco Produce Floral staff to enhance procurement of highest quality produce at the most economical cost, is able to determine value and formulate on the spot special buys and augments regional office buyers as required.
Responsibilities:
Conducts timely, thorough, and objective product inspections to ensure that buyers are kept abreast of product quality and condition. Determines shelf life potential and best value.
In coordination with Topco Buyers initiates calls to member buyers or quality control personnel to provide inspection reports of selected products.
Understands completely FMA, PMA and USDA standards and is qualified to provide receiving inspection training for member receivers and newly assigned field inspectors. Maintains current knowledge of assigned products in order to recognize and formulate on the spot or special deals that provide an attractive value for the membership.
Depending on experience, will manage smaller commodities and procure products for members.
Provides crop forecast information, potential market conditions, weather impact, general assessment of anticipated quality and condition.
As a field inspector, ensures fair and equitable treatment of all suppliers, and promotes the Topco program with "preferred" suppliers.
All other duties as assigned
Qualifications:
Education:
High school diploma or equivalent
Previous Experience:
Produce inspection/QA experience required.
Thorough knowledge of fresh produce buying and marketing experience with a broker, supplier, or buying organization, or previous experience in wholesale/retail produce areas
Other Qualifications:
Communicates Effectively and Candidly
Achieves through Teamwork
Executes for Results
Puts the Member/Customer First
Some Sales, produce retail, or grower associated experience desirable
Salary Range: $55,000 – $70,000
Topco strives for a diverse, equitable and inclusive workplace that reflects our member shopper's communities. If your experience similarly reflects what you see listed in the job description, please consider applying, as individuals come with a wealth of experience and talent beyond just the technical requirements of a job. Diversity of experience and skills combined with passion is a key to innovation and excellence; therefore, we encourage individuals from all backgrounds to apply to our positions.
Topco is an equal employment opportunity employer, dedicated to a policy of non-discrimination in employment on any basis, including age, sex, color, race, creed, national origin, ancestry, religion, sexual orientation, marital status, political belief, veteran's status, or disability that does not prohibit performance of essential job functions. Please let us know if you require accommodations during the interview process.
Other jobs you may like