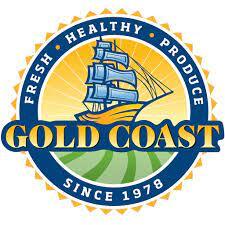 Job Detail
Job ID 26151

Experience

2-4 years' experience in the agriculture industry preferred

Qualifications

Bachelor's degree or equivalent work experience and Must be bilingual due to the nature of the position.
Job Description
Job Summary:
Gold Coast Packing Inc. is a leader in providing safe high quality fresh vegetable value added products. Our facilities and Farms have routinely received high scores and outstanding ratings from various 3rd parity independent food safety consulting organizations. This will be an ever-evolving position and will require, but not limited to the accountabilities and requirements below.
Requirements:
Conduct yourself professionally in all matters involving our growers, vendors, customers and fellow employees. Always be available by cell phone when necessary.
Represent Gold Coast Packing Inc. in a professional manner. Dress appropriately as the position requires.
Accurately distribute information to fellow staff, management and customers in a timely fashion or as requested.
Complete additional raw product sourcing responsibilities as directed by Director of Procurement.
Personal integrity, flexible work hours, occasional travel, weekend work, dependable. Work within policy guidelines. Ability to work independently is a must.
Must have some knowledge of the Harvesting Processes of Broccoli and Cauliflower.
Must be able to work in a fast-paced environment to meet time sensitive guidelines.
Must have practical knowledge of company approved contracts, quality control, inventory, product specifications and technical service procedures.
Reasoning ability-Able to help solve practical problems as they arise, and deal with a variety of furnished in written, oral diagram or schedule for
Responsibilities:
Inspect daily harvest of all outside growers as well as Gold Coast Farms to make sure they are following all GAP's and keeping with raw product specification.
Work closely with QA department to ensure we have all food safety documentation in place for all growers, harvesters and suppliers.
Work with Procurement and Quality Assurance departments on reporting any changes in quality, harvest amounts, timing, etc.
Work with harvesters on making sure they are handling raw product in a safe and effective manner.
Overseeing post-harvest operations, making sure product is being delivered timely withing our allotted specification for time.
Provide any changes for week in harvest schedule's that may come about.
Communicate daily with each of our growers to confirm/modify daily and future harvest schedules.
Maintain a regular understanding of current and forecasted market conditions on all items that Gold Coast Packing is associated with.
Review incoming raw quality reports from QA and implement corrective action as it pertains to quality.
Maintain a level of success that we have with our current grower base.
Continue to seek out new opportunities/growers for future raw product sourcing.
Attract new growers who may be a fit for current or future projects we do.
Comply with company policies in regards to all travel and entertainment activities.
Assist in inventory management of all raw product totes and bins in all areas we source from.
Continue to provide excellence in grower, vendor and customer service.
Participate in all weekly meeting as required.
Work daily with demand planner on Production's needs
Food Safety/GAP Compliance:
Make certain that all Growers/Vendors are in compliance with current GAP's
Participate in the rejection notification process as it pertains to non-compliance of Gold Coast Packing Quality or Food safety standards.
Check daily: Growers that are harvesting for Food Safety, GAP and Quality compliance.
Report any non-compliant suppliers/growers.
Equal Employment Opportunity Employer. M/F/D/V. Gold Coast Packing is an equal opportunity employer that is committed to diversity and inclusion in the workplace. We prohibit discrimination and harassment of any kind based on race, color, sex, religion, sexual orientation, national origin, disability, genetic information, pregnancy, or any other protected characteristic as outlined by federal, state, or local laws.
This policy applies to all employment practices within our organization, including hiring, recruiting, promotion, termination, layoff, recall, leave of absence, compensation, benefits, training, and apprenticeship. The Company makes hiring decisions based solely on qualifications, merit, and business needs at the time.
Required skills
Other jobs you may like