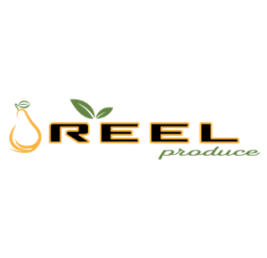 Job Detail
Job Description
REEL Produce is a leading produce provider located in the vibrant Bay Area. We take pride in delivering top-quality fruits and vegetables to our valued customers and are looking for individuals who share our enthusiasm and knowledge of the industry. If you have a background in produce and want to be part of a team that's committed to quality, then we'd love to hear from you.
This is an entry-level office position with the potential for future full-time employment.
Key Responsibilities:
Take customer orders over the phone and via email, ensuring accuracy and professionalism.
Input customer orders into our system and process them efficiently.
Provide exceptional customer service, addressing inquiries and resolving issues.
Assist with office filing and maintaining organized records.
Help restock office supplies to ensure a well-equipped workspace.
Cover for office staff during absences, including sick days, vacations, and Sundays.
Collaborate with colleagues to ensure smooth office operations.
Utilize computer software, including Microsoft Word, Excel, and QuickBooks.
Handle produce-related tasks as needed.
Qualifications:
High school diploma or equivalent.
Bilingual proficiency in English and Spanish is required.
Proficiency in Microsoft Office Suite (Word, Excel) and/or Google Workspace (Sheets, Docs).
Familiarity with QuickBooks or similar accounting software.
Excellent organizational and multitasking skills.
Strong attention to detail and accuracy.
Fast learner who can adapt to new tasks quickly.
Punctuality and reliability are essential.
How to Apply:
Interested candidates are invited to submit their resumes via email to eliana@reelproduce.com. Please include "Office Assistant Application" in the subject line.
Note: This is a part-time position with the requirement to work on Sundays. There is potential for advancement to a full-time role based on performance and business needs.
Hourly Rate: $18 per hour
We appreciate your interest in joining our team at REEL Produce. If you believe you possess the skills and qualities we're looking for, we look forward to reviewing your application.
Other jobs you may like