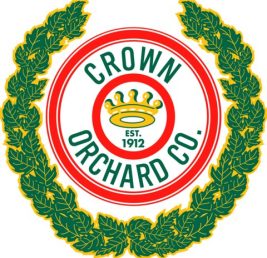 Job Detail
Job Description
Salary: DOE
Crown Orchard Company is a multi-generational wholesale grower, packer and shipper of fresh apples, peaches, donut peaches, nectarines, and sweet cherries. Located in Central Virginia, we are committed to growing quality produce and have been catering to the wholesale, retail, and foodservice segments in the Mid-Atlantic and Southeast Regions of the US for over 100 years.
We are looking for a Packing House Manager that is hard-working and committed to creating a sustainable future through innovation and efficient processes.
The Packing House Manager is responsible for all packing house activities including planning, directing, and coordinating the daily operations of fruit packing and shipping, along with monitoring and improving productivity, efficiencies, resource utilization, and employee and food safety.
Responsibilities:
Effectively communicate daily details of the operation with all subordinates, peers, and upper management
Monitor product flow and direct adjustments for efficient operation to maximize utilization of raw materials and labor while maintaining quality
Oversee product and material inventory to ensure availability of adequate supplies and materials needed to meet customers' pack style requirements
Ensure timely shipments that meet the customers' specifications
Work with Food Safety Team to ensure that adequate employee training is preformed and documented on a regular basis
Qualifications:
Bilingual – Fluent in both English and Spanish
Packing House Managerial experience preferred
Working knowledge and experience with the fruit packing processes, packing line equipment, productivity software (Microsoft Office, PTI labeling and grading/sorting software) forklift operation, HACCP, GMP, Food Safety procedures and employee safety programs
Ability to multitask, prioritize tasks, see problems before they occur, communicate with all levels of employees
Must be able to lift 45 lbs, move about packing house (up/down stairs, walk on catwalks) to ensure quality control, perform maintenance, evaluate tree run and packed product, etc
Ability to research and problem solve independently, with coworkers and with technicians.
Strive to continuously build knowledge and skills, share expertise with others and willingness to learn from others
Other jobs you may like