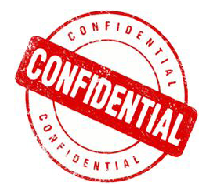 Job Detail
Job Description
POSITION TITLE: Human Resource Generalist
REPORTS TO: Human Resource Manager
Salary: $65k – $80k
BASIC FUNCTION: The Human Resource Generalist is responsible for performing HR-related duties on a professional level and works closely with senior HR management in supporting and facilitating the human resource processes at all business locations.
Essential Duties include, but are not limited to the following:
Assist with recruitment tasks as needed (prepare new-hire packets, post jobs, review applications, interviews, reference checks, on-boarding, enter new-hires into HRIS system)
Maintain accurate and organized human resource information system records (both digital and hard copy files) and compile reports from the database
Maintain compliance with federal, state and local employment and benefits laws and regulations
Maintain employee and applicant documentation as dictated by governing agencies
Maintain safety training recordkeeping system and conduct occasional safety training
Assist with the development & implementation of employee recognition and incentive programs
Assist with new hire orientations and employee job development training
Manage hourly employee payroll to ensure compliance and timely payroll reporting
Assist HR Manager with all workers' compensation injury cases; including, first response, reporting, case file creation, maintaining files and follow-up on open cases
Assist HR Manager to monitor employee eligibility for benefit plans, prepare health benefit information packets for newly eligible employees, review benefits with employees and process enrollment, cancellation or changes, assist manager to organize annual open enrollment communications and election process, maintain a list of new and cancelled employees under each benefit plan
Assist with termination tasks as needed (prepare termination documentation, remove employee from HRIS system and benefits plan to ensure COBRA activation)
Conduct research and prepare research reports
Organize, copy and file documents as needed
Act as the first point of contact and an employee relations representative when needed
Assist in the implementation, interpretation, translation and maintenance of all company policies and procedures
Attend and assist with progressive disciplinary procedures when needed
Attend meetings and collaborate with management as needed
Run errands when needed
Report all injuries to supervisor immediately regardless of how slight they might seem, and ensure that their team reports injuries to them immediately
Qualifications/Requirements:                             
Bilingual (English/Spanish).
Ability to travel with the company between Salinas, CA. and Yuma, AZ.
Human Resource Experience:

Bachelor's degree in Human Resources with a minimum of 1-2 years' experience
Bachelor's degree in another discipline with a minimum of 3-4 years' experience
No college degree with a minimum of 5-8 years' experience

Excellent oral and written communication skills.
Highly-developed cross-cultural awareness.
Impeccable understanding and practice of confidentiality.
Collaborative relationship management experience and teamwork oriented.
Capable of working independently while knowing when to ask questions.
Flexible with changing schedules, multiple priorities, and unexpected events.
Excellent observation & listening skills.
Professionally motivated to always do the best one can do.
Detail oriented, organized and efficient.
Consistent and dependable.
Ability to critically analyze situations, conduct impartial investigations and document findings accurately.
Intermediate to advanced computer skill with solid working knowledge of Microsoft Office.
Other jobs you may like
Miami, Florida, 6950 NW. 25th St. , 33122