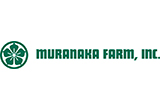 Job Detail
Job Description
The Harvest Manager will be responsible for managing the activities of all the harvest programs, ensuring efficient and timely execution of harvest operations, and maintaining high-quality standards throughout the process. The ideal candidate should have a strong background in agriculture, exceptional communication, organizational, leadership skills, and a passion for optimizing production processes.
Responsibilities:
Communicate with the Growing Team on a daily/weekly/monthly basis to ensure optimal quality harvest for sales, coordinate harvest presentations, proactively addressing any potential lapses in supply quality.
Manage and track a rolling three-week harvest forecast, working with the Production Team to establish daily harvest presentations that balance growing demands and sales demands.
Provide real-time, accurate quality and availability updates to the Sales Team, ensuring they are well-informed to meet customer needs.
Monitor and manage the aging of all products in various cooler locations, ensuring accurate real-time information for the Sales Team to assign specific products to customer orders based on quality and shelf life.
Manage and track logistics on a daily basis for all Mexico truck crossings, including coordinating routing to the appropriate cooler locations.
Maintain steady production with outside growers, ensuring adherence to harvest requirements, verifying agreement costs per pack out, and proactively communicating any potential lapses in supply flow or quality.
Run weekly Green Onion presentation sales reports, allowing for the preparation of a comprehensive weekly forecast of presentations to all Growers.
Travel as required to grower sites in order to establish strong relationships with growers and coordinators.
Perform other related duties not specified above as well as other duties enumerated.
Qualifications:
Strong communication skills: phone, email, in-person.
Bilingual (English & Spanish) with emphasis on accurate translation.
Ability to work independently and as a team member.
Analytical thinking to planning/preparing production based upon ever changing weather-related events.
Must be able to effectively manage responsibilities under emergency pressures.
Minimum of 3+ years of experience in Harvest Management.
Physical Requirements:
Required to lift up to 25 lbs.
Regularly required to sit, stand, bend, reach and move about the facility.
Work Environment:
Work performed in a combination of office, field and when needed warehouse environment.
Exposed to warehouse elements: such as noise, cold, and moving equipment.
Salary: $70k – $100k
Other jobs you may like