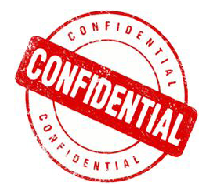 Job Detail
Job Description
Produce Category: Table Grapes
Industry: Grower, Packer, Shipper
Job Field: Harvesting
Region: US West
City/Area: Central/Southern San Joaquin Valley
State: California
Position Type: Full-Time Regular Status
Compensation/Salary: DOE
JOB SUMMARY:
The Table Grape Harvesting Manager will be responsible for planning, organizing, managing and maintaining quality control and related services for the harvesting of table grapes; and work with assigned department managers to develop, implement, and monitor plans and objectives on achieving the intended profitability of the table grapes commodity.
REPORTING RELATIONSHIP:
The Table Grape Harvesting Manager will directly report to the Company's CEO and also work under the supervision and direction of the President of the Grape Division.
ESSENTIAL DUTIES AND RESPONSIBILITIES:  The following are essential duties and responsibilities:
Develop an understanding of the Company's table grape assets and goals and act to enhance the profitability of the commodity through improved communication, training, on-sight management and supervision;
Develop, implement, and manage the effectiveness of an integrated program (systems, standards, procedures, and measures) to assure that quality requirements are met for harvesting operations;
Interact regularly with farming and cold storage facility managers and sales functions to establish, improve define quality assurance standards for table grapes;
Work to develop and coach Quality Assurance staff through proper coaching, training and counseling to ensure uniform interpretation and application of standards and procedures;
Supervise the existing field-level quality control managers and work to grow the department as needed;
Manage customer visits and/or audits;
Lead and investigate root cause failure analysis of customer complaints;
Prepare written summaries and deliver verbal presentations for various department status presentations;
Analyze and develop recommendations on annual production budgets and outlook projections; and,
All other tasks, projects, duties and responsibilities, as assigned by the Company.
DESIRED QUALIFICATIONS:
Bachelor's degree in business administration, agriculture, or related;
5+ years of experience in harvest management, preferably in table grapes;
Computer skills including the Microsoft Office suite; and,
Valid driver's license with insurable driving record.
SKILLS, KNOWLEDGE, AND ABILITIES:
Ability to prioritize, adapt and multi-task in a fast paced, changing environment;
Ability to execute strategies independently and as a part of a larger team;
Ability to think critically, analyze information, and challenge assumptions;
Excellent interpersonal, organizational, verbal and written communicate skills;
Dependable and reliable;
Fluent in English and Spanish; and,
Ability to spend most time in the field to ensure product meets quality standards.
Other jobs you may like
Miami, Florida, 6950 NW. 25th St. , 33122