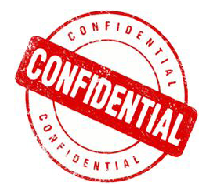 Job Detail
Job Description
The Fleet Maintenance Manager will oversee the facility and be responsible for maintenance and repair of the company's fleet of vehicles, trucks, and heavy equipment.
Supervisory Responsibilities:
Oversees the daily workflow and schedules of shop employees.
Duties/Responsibilities:
Plans and coordinates tasks and activities of company's fleet auto repair shop, working on gas- and diesel-powered vehicles, trucks, and heavy equipment.
Prepares maintenance schedules for motor vehicles and heavy equipment; notifies drivers and operators when maintenance is to be performed.
Plans and coordinates with Dispatch and other departments the scheduling of vehicle and equipment inspections and maintenance in order to minimize down time.
Maintains database of maintenance and repair records for company vehicles and equipment.
Oversees shop inventory; orders parts, shop supplies, and equipment.
Ensures all applicable safety standards and regulations are met throughout the facility including Motor Carrier Permits, DOT, CARB and ROAR.
Responsible for setting standards and adopting regulations.
Reviews daily shop time cards to ensure work orders are accurate and completed.
Responsible for licensing and registrations of all vehicles under their management.
Communicates with vendors to reduce cost in parts and maximize profits.
Performs other related duties as assigned.
Required Skills/Abilities:
Strong supervisory and leadership skills.
Excellent analytical and problem-solving skills.
Excellent organizational skills and attention to detail.
Extensive knowledge of vehicle, truck, and heavy equipment repair.
Ability to read service and repair manuals.
Proficient with Microsoft Office Suite or related software to maintain service record database and track inventory.
Education, Experience and Certifications:
High school diploma or equivalent required.
3 years of Supervisory Maintenance Experience in transportation industry.
Must have a valid California License with an acceptable driving record.
Physical Requirements:
Prolonged periods sitting at a desk and working on a computer.
Must be able to work safely in a noisy area with many odors present.
Must be able to lift up to 50 pounds at a time.
Good vision to inspect repair work.
Must be able to bend, stretch, kneel, and squat to perform inspections.
Other jobs you may like