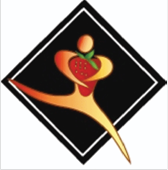 Job Detail
Job Description
Job Title: Fleet & Equipment Coordinator
Job Location: Moss Landing, CA
Reports to: Operations Manager
Pay Range: $17.00 thru $21.00 Based on Experience
Job Purpose:
The fleet and equipment coordinator will be responsible for a range of functions that include equipment, fleet, and safety coordination by maintaining records of operational transactions to facilitate effective maintenance and repair programs.
Duties and Responsibilities:
Primary: Administration of Equipment and Fleet Management System
Support on-site operations through training and advising operators and administrators to implement and maintain vehicle and equipment inspections, maintenance schedules, and document control and records management.
Train on new functionality and phased roll outs for regions in California as needed through in person visits, telephone, chat, and email.
Train and support reporting efforts for equipment and fleet management system for on-site operators and administrators
Provide desktop support and training for the use of Whip Around and Heavy Connect equipment and fleet management system and other ancillary programs as needed (Google Sheets, etc.) to our drivers and our equipment operators.
Assist in the implementation of standard operating procedures and administrative guidance for operators, and vehicle/equipment drivers. Assist in on-site training and records management for SOP adoption.
Responsible for the drivers and transportation used to move our H2A farm workers. This entails paperwork related to the CHP inspections, communication with drivers, organize daily pickup and drop offs with drivers, foremen, supervisors, and operations manager.
Contribute to team building efforts for geographically dispersed team members to improve team compliance and performance.
Monitor emerging regulations for changes and collaboratively implement needed changes for compliance, safety, and efficiency.
Participate in educational opportunities as needed to improve skills and continuously improve the program.
Continuously identify waste in the system and seek to collaboratively eliminate it to increase timeliness, decrease costs, or increase quality, safety, and compliance.
Secondary: Support on Heavy Equipment and Vehicle Coordination in Moss Landing
Maintain Inventory for monthly depreciation calculations with Sundance Berry Farms accounting departments.
Coordinate rentals of heavy equipment and or vehicles, maintenance and repairs with the rental companies
DMV registrations as needed for new and renewable equipment and transportation vehicles
Assist in coordination of maintenance schedule for owned or rented equipment and vehicles.
Review warrantee, service agreements, and rental contracts for efficiency as requested.
Assist in training for compliance with company and government regulations and standards.
Maintain a positive working relationship with other divisions.
As needed: Company cell phones
Set-up and maintenance of phones
Maintain inventory of all farm employees company cell phones
Training on the cell phone usage to farm employees
Perform other duties as assigned
Qualifications Include:
Organize and manages time, duties and activities efficiently
Communicate clearly and professionally
Willingness to travel
Valid passport and ability to travel to Mexico
Good driving record
Bilingual (Spanish/English)
Ability to work well with others
Work independently
Model and reinforce safety as a top priority
Good problem-solving skills
Excellent computer skills
Ability to read operating manuals and instructions
Working Conditions:
Ability to stand for long periods and work outdoors in various weather conditions
Ability to travel by car or plane
Ability to lift 50 lbs.
Other jobs you may like