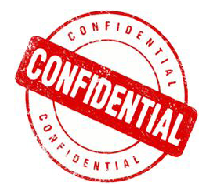 Job Detail
Job Description
The goal is to provide timely and accurate accounting information to management in a multi-company environment. Primary responsibility is for the monthly and annual closing of accounting books. Ensure complete accuracy of all balance sheet accounts. Make appropriate general journal entries with documentation. Ensure bank reconciliations and accounts payable statements are completed. Ensure proper crop accounting assignment, matching income with expenses. Reconciliation of prepaid expenses. Produce the first draft of the month-end trial balance and review for miscoding. Produce the first draft of the balance sheet and income statement. Produce financial ratios for the final version of final statements. Analyze data using pivot tables and ad-hoc reporting to provide better accounting status to upper management. Assist in the implementation of accounting automation solutions and accounting procedures and policies.
Manage accounting team to ensure the timely and accurate recording of accounts receivable and payable, cash receipts, and disbursements. Ensure that accounting policies and practices are followed, and sufficient control measures are in place to protect against fraud.
Knowledge:
Proper assignment of debits and credits – assets, liabilities, equity, income, expense, and appropriate cost centers as needed
Financial statement development (individual & consolidated) – balance sheet, income statement, and cash flow statement with financial ratios
Month-end and year-end closing requirements with backup documentation and worksheets
General journal entry recording and backup development
Crop deferral entry
Prepaid expense management and allocation – including rent, services, insurance, water
Bank statement reconciliations
Row crop accounting knowledge
Short-term portion of long-term debt/lease calculations (include ROU)
Loan recording and amortizations
GAAP, Arizona, California, and Federal accounting and business rules knowledge
Accounts Payable – invoice entry, cash disbursements, statement reconciliation
Accounts Receivable invoice entry, cash receipts, statement distribution
General:
Organized, accurate, neat, timely, and polite
Timely responsible for electronic and verbal communications
Meet accounting deadlines – internal and external
Able to follow manager's priorities
Follow and maintain company accounting policies and procedures
Proficiencies:
Typing 40+ words per minute
Microsoft Outlook, recording contacts, making appointments, managing, writing, and responding to emails
Microsoft Excel, capable of creating formulas, lookup tables, pivot tables, graphs, and forms development
Microsoft Word, knowledge of proper letter forms
Automation and Computer Knowledge:
AgStar, Famous, or other Agricultural software solutions.
SharePoint or other document management software
Digitizing accounting and business documents
Accounts Payable automation solutions with workflows
Payroll software, including ADP Workforce Now or agricultural-specific solutions.
Skills:
Mathematics – using mathematics to solve problems, including addition, subtraction, multiplication, division, algebra, and statistics.
Active Listening – giving full attention to what the other people are saying, taking time to understand the points being made, asking questions as appropriate, and not interrupting at inappropriate times.
Critical Thinking – using logic and reasoning to identify the strengths and weaknesses of alternative solutions, conclusions, or approaches to problems.
Reading Comprehension – understanding written sentences and paragraphs in work-related documents in English.
Speaking – talking to others to convey information effectively in the English language.
Analyzing Data or Information – identifying the underlying principles, reasons, or facts of information by breaking down information or data into separate parts.
Job Type: Full-time
Salary: $133,000.00 – $145,000.00 per year
Benefits:
401(k)
401(k) matching
Dental insurance
Health insurance
Health savings account
Life insurance
Paid sick time
Vision insurance
Experience Level:
Physical Setting:
Schedule:
8 hour shift
Day shift
Monday to Friday
Weekends as needed
Ability to Commute/ Relocate:
Yuma, AZ 85364: Reliably commute or planning to relocate before starting work (Required)
Experience:
GAAP: 10 years (Required)
Work Location: In person
Other jobs you may like