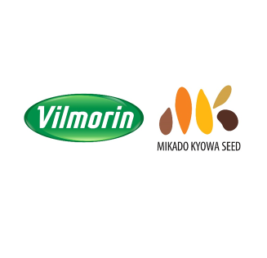 Job Detail
Job Description
Job Title: Dealer Account Manager
Job Location: North Carolina, Florida or New York
Salary Range: $90,000 – $105,000
To Apply: Send resumes to Careers@vilmorinmikado.com
The fourth-largest seed company in the world. Limagrain is an international cooperative group created and directed by French farmers. As a creator and producer of plant varieties, Limagrain markets field seeds, vegetable seeds, and cereal products.
Vilmorin-Mikado USA, Inc. is the Business Unit of Group Limagrain, a socially conscious company headquartered in France and Japan; that specializes in breeding, producing, and marketing vegetable and tree seeds for professional farmers worldwide. The diversity within our multicultural teams drives the company's growth strategy through quality products, expertise, and commitment to excellence. Vilmorin-Mikado USA, Inc., is the North American operation of Vilmorin-Mikado and is the reporting location for this position.  This position reports to the Subsidiary Manager.
Position Summary:
The Dealer Account Manager is responsible for developing sales and achieving product development in the assigned areas independently and through the dealer network.
Essential Duties and Responsibilities:
Sales:
Consolidate and propose sales and accurate production forecasts to the Sub Management.
Maintaining an accurate forecast monthly in the ERP system.
Monthly reporting on forecast vs. sales variances.
Implement and use of Key Account Management tool (KAM).
Manage expense and sales budget for the activity in the course of the year according to agreed budgets in order to achieve target margins.
Propose and implement a pricing strategy for the region.
Propose and implement distribution strategies.
Daily contact with customer service as input may be needed to confirm orders.
Completing sales targets/goals.
Having product knowledge during trial evaluations in order to push sales.
Product Development:
Development trials with respective customers: market needs, samples, follow-up by visiting trials, observation, discussion with dealers, and reporting to direct manager and Product Managers.
Development trials with processing companies directly: organizing, planting, and evaluating development material with a grower representative.
Teamwork with the Product Development Manager and research team for the pre-development stages, and with the Product Managers for the pre-development and development stages.
Travel to various University Trials throughout the United States and Canada.
Marketing:
Compile market information.
Attend scheduled meetings throughout the United States as well as other Countries as essential for the business.
Sponsor and attend trade shows.
Participate in NPI meeting (New Product Introduction) when requested.
Visits with Product Managers.
Participate in CEA industries meetings (Control Environment Agriculture) and share communication and knowledge with stakeholders.
Communication with the marketing department, making proposals for product communication and advertisement: brochures, branding, packaging, etc.
*Other duties as assigned
Personal Skills:
Great communicator and team player
Strategic thinker
Service-oriented
Motivated to develop deep crop and portfolio knowledge to be a specialist and partner for the customer.
Strong negotiation skills
Ability to work independently
Qualifications:
BS in Agronomical Engineering or related field;
Proficiency in the English language
Knowledge and understanding of the seed industry preferred
At least 3-5 years of experience in Sales Management in the seed industry
Goal oriented; self-motivated; analytical thinker; ability to motivate others
Advanced computer skills (MS Office Suite, Internet, Email)
Valid driver's license and clean driving record
Able to travel extensively (nationally and internationally)
Other jobs you may like