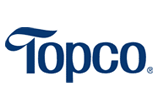 Job Detail
Job Description
Topco Associates is currently seeking a Category Analyst to join our Produce Team in Visalia, CA.
Topco's mission is to provide solutions for our member owners, regional retailers and wholesalers, and help them achieve a competitive advantage in the markets they serve. We aspire to develop high-performing teams to resemble the diversity of our members' shopper communities to drive greater innovation and creativity that ultimately enhances our business results, and the value Topco provides to its membership.
The Category Analyst is responsible for leading both the short term (day to day) and long-term strategic sourcing strategy and execution for their categories. They are responsible for ensuring that their categories are purchased at a total lowest cost of ownership, achieve maximum member participation, and enhance the competitive position and profitability of Topco member companies. The Category Analyst is responsible for achieving department goals, building and maintaining strong relationships with both members and vendors, working with Program Management to drive value add category results, implementing best practices and deliver overall excellent customer service to our members. A Category Analysts approximate threshold of category spend responsibility is <$100MM with a medium level of complexity in terms of #SKU's, #Suppliers, Domestic vs. Global Sourcing/Domestic, commodity, etc.
Responsibilities:
ESSENTIAL JOB FUNCTIONS
Procurement
Determine Categories to Source
Conduct Market Supply Analysis
Conduct Member Surveys
Set Sourcing Strategy
Participate on Topco Teams
Evaluate and Select Suppliers
Negotiate Contracts
Maintain Supplier Relationships
Manage Commodity and Other Risk
Drive Productivity (outside category reviews)
Drive timely, successful category reviews and actionable recommendations for members
Member (Relationship/Requests)
Resolve Supplier Issues (Service and Quality)
Respond to Member Requests
Quote on new items
Operational
Forecasting or planning volume requirements
Develop Purchase Orders
Issuing Purchase Orders
Resolving PO/Invoice issues/inquiries
Process Invoices
Input/Manage Cost Pages
Input/Manage Item Level Detail
All other duties as assigned
Qualifications:
Education:
Four-year college degree preferred in Economics, Finance, Accounting, Mathematics, Business Administration or equivalent.
Previous Experience:
2-4 years of experience in a business environment.
1-2 years (minimum) purchasing, procurement, retail operations, and/or related industry experience.
Other Qualifications:
Able to work in a fast paced, multi-tasking environment.
Able to communicate effectively in both oral and written forms with people at all levels, including member personnel.
Proven ability to manage others, inspire confidence and interact with others at all levels.
Able to interpret industry data and make business decisions under supervision, and to perform basic mathematical calculations on a regular basis.
Ability to negotiate successfully in marketing/buying situations.
Familiarity with major product sources, industry practices, quality levels, packaging and logistics.
Ability to speak publicly and make presentations to group of various sizes.
Proficiency in Microsoft Office suite of products, especially Excel.
Ability to use, or learn to use, Topco business systems.
Public speaking/presentation training skills desirable.
Salary Range: $70,000 – $80,000
Topco strives for a diverse, equitable and inclusive workplace that reflects our member shopper's communities. If your experience similarly reflects what you see listed in the job description, please consider applying, as individuals come with a wealth of experience and talent beyond just the technical requirements of a job. Diversity of experience and skills combined with passion is a key to innovation and excellence; therefore, we encourage individuals from all backgrounds to apply to our positions.
Topco is an equal employment opportunity employer, dedicated to a policy of non-discrimination in employment on any basis, including age, sex, color, race, creed, national origin, ancestry, religion, sexual orientation, marital status, political belief, veteran's status, or disability that does not prohibit performance of essential job functions. Please let us know if you require accommodations during the interview process.
Other jobs you may like