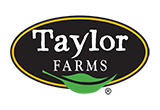 Job Detail
Job ID 28113

Experience

Asset Management
Job Description
Department/Site: Salinas Valley, CA
Reports to: Joe Pezzini, Senior Director of Ag Operations
Salary: D.O.E
Employment Category: Regular, Full-Time Exempt
Customary work Schedule: As required to perform duties
Travel Required: Occasionally
As an Asset Manager at Taylor Farming, you will play a critical role in overseeing and optimizing our agricultural assets and equipment investments. You will be responsible for ensuring the efficient use, maintenance, and enhancement of these assets to support the growth and sustainability of our agricultural operations.
Responsibilities:
Team Leadership: Lead, motivate, and mentor a team of asset management professionals, ensuring they have the tools, resources, and support needed to excel in their roles.
Asset Management: Manage the entire lifecycle of company assets, including land, machinery, vehicles, and infrastructure. Monitor asset performance, depreciation, and usage to make data-driven decisions for maximizing productivity.
Equipment Procurement: Collaborate with the operations teams to identify and acquire the latest agricultural equipment, vehicles, and technology that align with the company's goals and objectives, ensuring cost-effective and strategic investments in assets. Ensure that all equipment meets safety, efficiency, and sustainability standards.
Budget Management: Prepare and manage the annual budget for asset acquisition, maintenance, and improvement. Collaborate with shop and area managers to assess operational needs and gather input for the Capital Expenditure (Cap Ex) budget request. Monitor expenses diligently to ensure they align with the approved budget.
Asset Tracking: Maintain accurate records of all assets, including acquisition details, maintenance history, and depreciation. Utilize asset tracking software or systems to keep precise records.
Risk Management: Identify potential risks associated with assets and develop strategies to mitigate them. Ensure compliance with safety and environmental regulations.
Vendor Relations: Build and maintain relationships with equipment suppliers, service providers, and contractors. Negotiate contracts and agreements to secure favorable terms for the company.
Asset Optimization: Continuously analyze asset performance data to identify opportunities for improving efficiency and reducing operational costs. Collaborate closely with shop and area managers to gather insights and feedback. Implement strategies to enhance asset utilization and ROI based on a comprehensive understanding of operational needs.
Technology Integration: Stay updated with the latest agricultural technology and automation solutions. Evaluate their suitability for the company's needs and oversee their integration into operations.
Reporting: Prepare regular reports and presentations for senior management on asset management activities, performance, and recommendations for improvement.
Qualifications:
Bachelor's degree in Agriculture, Business Management, or Agricultural Engineering.
Minimum of 5 to 7 years of relevant agriculture investment experience, required.
Proven experience in asset management, ideally within the agriculture industry.
Strong knowledge of agricultural equipment, machinery, and technology.
Familiarity with budgeting and financial management.
Excellent data analysis and problem-solving skills.
Effective communication and negotiation abilities.
Strong organizational and project management skills.
Knowledge of safety and environmental regulations in agriculture.
Previous experience in a leadership or supervisory role.
Starting Wage: D.O.E
Please send your cover letter and resume to: Barbara Meza- (Human Resources Manager)
bmeza@taylorfarms.com
Direct: (831) 387-3706
Taylor Farms Ag Operations
Other jobs you may like