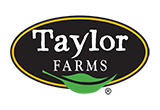 Job Detail
Job Description
Department/Site: Agronomy Department/Imperial Valley, CA and Yuma & Dome Valley, AZ
Reports to: Agronomy Manager
Employment Category: Regular, Full Time
Salary: $85,000
Customary Work Schedule: As required to perform duties
Travel Required: Occasionally
The Agronomist position will perform a diverse range of tasks, including supporting the agronomy manager and farm management team in technical expertise and advice of pest and disease management, irrigation, and fertilization of organic and conventional vegetable row crops.
Responsibilities:
Regularly visit production fields to understand production methods, cycles, and support growers with technical advice on pest & disease management, irrigation & fertilization and other cultural practices.
Work with ranch managers and outside PCAs to maximize pesticide and fungicide application efficacy.
Monitor, evaluate, and propose improvements of farming techniques, and document information for production guides and other reports.
Review and evaluate new product offerings and technology to promote better efficiencies and crop performance.
Develop reports and presentations regarding trial findings to continually improve best fertility and pest management strategies.
Maximize soil health.
Participates in coordinating team meetings and in general fosters an environment of knowledge sharing amongst departments with an emphasis on food safety and sustainability departments.
Be an advocate of the Taylor Farms brand and professionally represent the company with customers and business partners as required.
Other duties as assigned.
Knowledge/Skills/Qualifications/Abilities:
Knowledge of vegetable crops and plant nutrition.
Knowledge of concepts, practices, procedures, methods, and techniques used in agriculture operations.
Strong organizational and project management skills with the ability to prioritize and handle multiple initiatives simultaneously.
Ability to collaborate and build strong working relationships with others, especially using digital, phone, and video technologies.
Ability to work independently, learn new skills quickly, and take initiative.
Ability to thrive in a fast-paced, performance-driven environment and assume personal ownership of research activities and outcomes.
Excellent verbal and written communication skills.
Ability to interpret a variety of instructions furnished in written, oral, diagram, or schedule form.
Minimum Requirements:
Bachelor's degree in agriculture science, agronomy, pest management, or related agricultural field is preferred.
CCA and/or PCA license or willingness to obtain.
Proficiency in Microsoft Office applications.
Experience in the agriculture industry.
Will be subject to travel based on seasonal crop demands.
Valid driver's license.
Physical Demands:
Ability to work in both an indoor and outdoor environment, which includes inclement weather in degrees from less than 33°F and over 90°F plus.
Ability to climb ladders and stairs; push and pull horizontally; bend, lift, and lower; crouch; repetitively squat and stoop; reach and walk; and other physical activities associated with an outdoor field environment.
Ability to lift 35 pounds without undue physical exertion.
Requires sufficient sight and hearing to perform all job-related duties.
Starting Wage: D.O.E
Please send your cover letter and resume to: Barbara Meza- (Human Resources Manager)
bmeza@taylorfarms.com
Direct: (831) 387-3706
Taylor Farms Ag Operations
Other jobs you may like