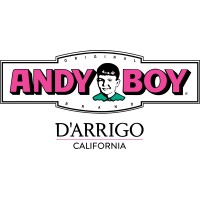 Job Detail
Job Description
Company Information:
D'Arrigo California, is a rapidly growing, grower, packer, and shipper of fresh fruits and vegetables based in Salinas, California. Since the day the company was founded in 1923 by Andrea and Stefano D'Arrigo, two immigrant brothers from Messina, Sicily, innovation has been our hallmark. Our customers can confidently look to us for excellence in everything, from seed research and development to entirely new approaches to growing, harvesting, packaging, packing, and shipping.
With third and fourth generation D'Arrigo family members actively involved in all levels of daily business operations, you can be sure that the traditions of being the very best in the business emanate from the top and are carried out by our dedicated family of over 3,500 employees. Each and every day, D'Arrigo California is dedicated to delivering healthy products across North America and throughout the world while maintaining a family-owned, local feel that our customers and consumers have come to embrace and appreciate.
Summary/objective:
Under supervision from the Director of Sales Analysis & Credit, performs daily processing of cash receipts, invoice adjustments and a variety of accounts receivable functions.
Essential functions: (to include supervisory responsibilities – if applicable)
Reasonable accommodations may be made to enable individuals with disabilities to perform these essential functions.
Daily Cash Receipt posting and application
Daily Sales Adjustment processing
Scan all Cash Receipts and Adjustments
Distribute all Paid Balance Dues
Manage all Remote deposits
Manage weekly aging percentages by sales representative
Distribute weekly aging reports
Responsibilities and duties may be modified from time to time at management's discretion.
Additional functions:
Cross trained in invoicing process
Assisting in Front Desk duties including, but not limited to, answering telephone calls, transferring calls, and preparing mail for the Corporate Office.
Competencies:
Communication – written and verbal
Detail-oriented
Multi-tasking
Organizing
Work environment:
Physical requirements:
See separate physical requirements document for this role.
Travel required:
N/A
Required education and experience:
2+ Years accounting experience.
Must possess strong data entry skills with speed and accuracy.
Excellent customer service skills on the phone and in person.
Correct English usage, including spelling, grammar, punctuation and vocabulary.
Organized team player who works well with a variety of people with a minimum of supervision.
High school diploma or equivalent required.
Regular and consistent attendance mandatory.
Valid driver's license and clean record.
Produce experience a plus.
E-commerce experience a plus. Correct English usage, including spelling, grammar, punctuation and vocabulary.
Preferred education and experience:
Associate degree in Accounting
Additional eligibility requirements:
 N/A
Affirmative Action/EEO statement:
We are an Equal Opportunity Employer – The Company assures equal employment opportunity with respect to recruiting, hiring, training, compensation, transfers, and promotions. All Company practices will be administered without regard to race, sex, pregnancy, childbirth, and medical conditions related to pregnancy and childbirth, age (40 and over), ancestry, color, religious creed (including religious dress and grooming practices), denial of FMLA leave, disability, marital status, medical condition (cancer and genetic characteristics), genetic information, national origin, gender, gender identity, gender expression, sexual orientation, military or veteran status or any other characteristic protected by state, federal or local law in terms and conditions of employment. Information provided on this application will not be used for any discriminatory purpose.
Other duties:
Please note this job description is not designed to cover or contain a comprehensive listing of activities, duties or responsibilities that are required of the employee for this job. Duties, responsibilities, and activities may change at any time with or without notice.
Pay range:
$25.00-$27.00 per hour
Other jobs you may like