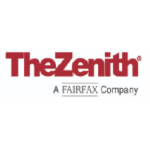 Overview
Company Description
Zenith is the premier specialist in workers' compensation nationally, and a leader in property and casualty insurance for the California agriculture industry. We combine depth of expertise with a forward-thinking approach to achieve the highest level of service and outcomes for our clients.
We believe insurance is a long-term investment in your employees and the success of your business. Great businesses become even better when they invest in the best. With every company we protect, we work to help you maximize your return on insurance.
What sets us apart is our people-first approach. By getting to know you and your unique operation, we're able to guide you toward generating more value in the long run, so you can keep your business – and your employees – safe and productive.
Your business challenges are unique, and a one-size-fits-all solution rarely works. We foster strong relationships with our valued independent agents and brokers so together we're able to explore solutions and address your business needs.