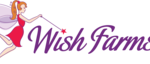 Overview
Company Description
Wish Farms is a nationally recognized year-round supplier of berries with growing regions throughout the USA, Canada and South America. With our committed focus on providing the best tasting berries, Wish Farms continues to see impressive market growth.
Established in 1922, Wish Farms is a family owned and operated grower, shipper, and marketer of berries. We employ a dynamic group of passionate individuals who believe in our mission of providing the best tasting berries through living our core values of Quality, Integrity, and Responsiveness.
While our mission is to provide the best tasting berries, our brand is defined by much more than the product we deliver and the retailer you find it in.  It is defined and protected by us, the employees. With that in mind, we have created 33 fundamentals, which serve as a shared language across our organization and is the basis for how we do business.  Join our team and become a Wish Farms pixie at our state-of-the-art headquarters where our culture is second to none.