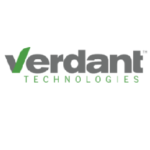 Overview
Company Description
Verdant Technologies™ is an emerging leader to the Ag-Technology industry, offering HarvestHold™ product life extension technology for floral and produce products. Verdant Technologies and its partners work hand-in-hand to reduce negative environmental impacts while delivering fresher, more nutritious produce and enhanced florals to more people in more places. Verdant Technologies is based in in Denver, Colorado. For more information, visit www.verdant-tech.com.
HarvestHold™ by Verdant Technologies, the sheet form of Verdant's 1-MCP solutions, will be first of the company's patented products available in the global marketplace. As floral and produce products are harvested, growers and packers will begin the application process by inserting a sheet of HarvestHold into the packaging from which 1-MCP is released.
Verdant Technologies is a division of Gulftech International, a diversified holding company with a core competence in developing and operating global manufacturers of industrial equipment and components.