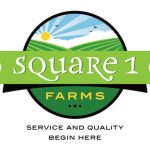 Overview
Company Description
Fresh produce. Reliable partners.
A legacy for quality farming.
Tim Ryan, the founder of Square 1 Farms, brings a passion defined by three decades of leadership in the fresh produce industry. His dedication is matched by the rich heritage of the fertile farmlands of México and Peru.
As the industry goes through a time of innovation and modernization, Square 1 Farms is a perfect blend of past and future. We focus on the time-honored tradition of growing healthy, nutritious produce, while pioneering innovative farming techniques such as micro tunnels and hi-tech greenhouses to bring our product into the 21st century.
We are one team with one goal. A partner rooted in excellence, everyone here at Square 1 Farms is fully committed to delivering the best product to our customers, as well as an unmatched level of safety, service, and professionalism.
Fresh Produce Jobs – Ag Jobs – Harvest Jobs – Ranch Management Jobs – Value Added Produce Jobs