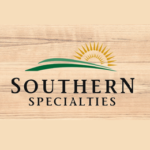 Overview
Company Description
Southern Specialties was founded in 1990 by Robert Colescott, President and CEO of the company. Our mission, then, was to provide the finest restaurants and hotels in the nation with the best service and highest quality specialty produce.
Today, we are proud to continue that mission while including the leading retailers and club stores in North America. Our Southern Selects line of value added specialty produce and our extensive private label programs provide consumers with delicious, nutritious, safe and convenient produce for the entire family.
The foundation of Southern Specialties resides in the quality of the people and businesses that make up our culture and enterprise. As a company, it's rewarding to have traveled so far and have such great visions for the future. We look forward to continuing our enduring partnerships, and providing the freshest and most delicious, quality assured fruits and vegetables to our valued customers for years to come.