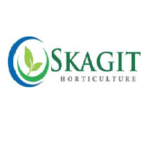 Overview
Company Description
On January 1st, 2017, Northwest Horticulture and Skagit Gardens successfully joined together as one company, Skagit Horticulture. The merger represents the best of both organizations – scale of production with diverse, high-quality product combined with talented and passionate staff.
Under the banner of Skagit Horticulture, our company serves several distinct markets. Honoring the names that have come to mean outstanding service and quality product to customers throughout the US and Canada, we operate our divisions as a family of brands:
Skagit Horticulture serves as the brand for our liner (young plant/plug) division after combining the programs from Skagit Gardens and Northwest Horticulture. It is also the banner for our parent company and our commercial agriculture division.
Skagit Gardens serves independent garden centers, landscapers and small chain stores.
Northwest Horticulture serves large-scale home stores.