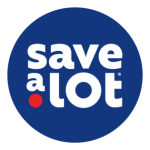 Overview
Company Description
Save A Lot is one of the country's largest discount grocers. When you shop with us, you'll find quality fresh produce at everyday low prices, fresh meat that is cut in-store, and our award-winning exclusive brands that will save you more. We also offer a variety of your favorite National Brands.
We'll worry about keeping costs low so you can worry about the best ways to use your money. We are proud to save customers money on their groceries every day of the week.
Save Time
Our stores are smaller and aisles are wider, making it easy to find the items you're looking for. Our small footprint means we carry the everyday items your families need and you can get in and out of stores quicker than large supermarkets.
Save Money
We have high-quality products, including both national and our own brand names at affordable prices. Our select assortment of approximately 1,800 products give you what you buy most, reducing the need for space and eliminating slow moving products from our distribution. This allows us to pass the savings on to you!
Save A Lot Core Values
Our Core Values support our vision, help shape our culture and reflect what Save A Lot values most. They are the essence of our identity.
Excellence
We hold each other accountable for achieving great results.
Respect
We take pride in inclusivity and treat everyone who comes through our doors with respect.
Simplicity
We look every day for ways to simplify how we work.
Heart
We're driven to make life better—for our customers, our partners and our people.
Our Guarantee
We stand by our 100% Money Back Guarantee for customers. If you are unhappy with the freshness or quality of one of our items, we will continue to replace the item or provide a refund.