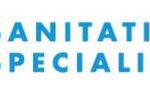 Overview
Company Description
Are you looking for the opportunity to join a great company that is growing, and truly cares about its employees?
Are you someone who has expertise in the Food Safety/Sanitation Industry, who is continually working to develop your managerial skills and knowledge?
Are you able to ommunicate with employees who speak english/spanish?
If so, you are the person we are searching for!!
We are a steadily growing company that contracts with several food processing facilities from coast to coast.  We send our crews out after hours (graveyard shift) to make sure the facility machinery is sparkling clean, shiny & spotless, and ready for the next days' food products to be made.
And the great thing about Sanitation Specialists is that our company cares about its employees.  We want you to know that we see all the hard work… Because of this, our company offers competitive wages and regular opportunities for performance reviews & pay rate increases!!