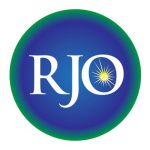 Overview
Company Description
RJO is a service company specializing in building long term, mutually beneficial strategic relationships in key produce categories that will either save or make money for our customers.
RJO is redefining the value of on-ground support by leveraging independent information from the growing region to strategically build a category plan, then executing on a daily basis.
RJO offers a wide variety of services to help our clients work smart and maximize their profitability. Our services include comprehensive on-ground representation that includes quality assurance inspections, in depth market analysis, and category management services for key perishable commodities.