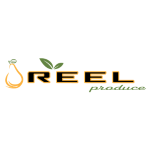 Overview
Company Description
Since our establishment in 2018, REEL Produce has been at the forefront of providing premium fresh produce to the Bay Area and Monterey/Carmel Valley. As a wholesale supplier, we proudly serve the vibrant restaurant industry, supplying top-tier eateries with the finest ingredients to elevate their culinary creations.
Our team is driven by a shared passion for excellence and a dedication to making a difference our community. We constantly strive to raise the bar, not only in the quality of our products but also in the impact we have on the food industry.
We are seeking individuals who share our enthusiasm for fresh produce and our commitment to exceptional service. If you're a dedicated, hardworking individual with experience and passion in the produce world, we want to hear from you.
Active Jobs From REEL Produce