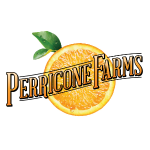 Overview
Company Description
We're a 3rd generation, family-owned grower and manufacturer of the best tasting fresh squeezed juices available.
We take great pride in our commitment to bring you the highest quality, honest-to-goodness juice.
We offer 100% fresh squeezed and all natural fruit juices. We are one of the largest and most well known fresh squeezed juice companies in America. We offer several different ways to try our juices. Our retail juices are just right for any business. Our organic orange, lemon, lime, apple and grapefruit juices are all natural and always made fresh. Find out how you can try the best tasting fresh squeezed juices today!
Active Jobs From Perricone Farms
Vero Beach, United States