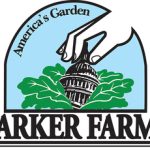 Overview
Company Description
Our seasonally diverse facilities process, cool, inspect, and ship freshly harvested product to major wholesale and retail locations everywhere in the United States and Canada. Over 10,000 acres of production in NY, PA, NJ, VA, NC, SC, GA, and FL assures consistent supplies and quality. Farmers in Honduras, Mexico, and Peru further enhance Parker Farm's ability to maintain an unbroken supply chain.
As Parker Farms continues to grow and expand, we remain dedicated to taking important steps which will guarantee viable and practical business solutions. Our packing and cold storage facility is now 90% solar powered and this energy saving option has great value for our community and environment as it will minimize our carbon imprint.
Fresh Produce Jobs – Ag Jobs – Harvest Jobs – Ranch Management Jobs – Value Added Produce Jobs
.