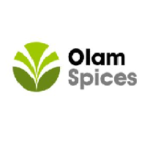 Overview
Company Description
We are a leading food and agri-business, supplying food ingredients, feed and fiber to over 19,800 customers who range from multi-national, world famous brands to small family run businesses.
Each customer depends on us to provide goods and services that are safe, on-time and consistently in line with the required specification. They also rely on us to help them innovate and create new opportunities.
Established in 1989, and now listed on the Singapore Exchange, our team of 74,500 full-time, seasonal, and contract employees have built leadership positions in many of our businesses such as Cocoa, Coffee, Cotton, Edible Nuts and Spices.
As well as growing crops in our own orchards and estates, and sourcing from around 4.8 million farmers globally, we operate over 160 processing facilities, and through our 14 innovation centers. We develop ingredients and find solutions for our customers. Our value chain spans over 60 countries. We also provide support services including risk management solutions and agri-logistics.