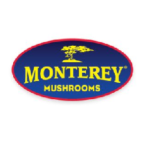 Overview
Company Description
Mushrooms don't stop growing. So, we tend, pick, pack and deliver our crops 365 days a year.
It's a big job.
At the heart of that operation is a group of folks that dedicate themselves to their work, and to each other, day in and day out.
They're who Monterey Mushrooms is, they're how we succeed and they're the reason we're the industry leader in fresh mushrooms across North America.