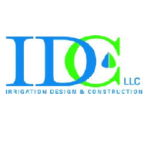 Overview
Company Description
We Specialize In Drip/Micro Irrigation, Solid-Set Sprinkler Systems, Filtration, Electrical And Pump Stations.
Our in-house, Certified Irrigation Designers, focus on designing sustainable turn-key systems for over 20,000 acres of agricultural commodities each year. We provide customers with the most efficient, cost effective and user friendly operation possible; achieved through precise designs, quality materials and skilled installation crews.  Our experienced staff professionals dedicate their talents to creating an optimum system for each individual project. The project managers and installation specialists work together while ensuring customers a superior, sustainable and efficient system.
Irrigation System Design Process
IDC has six designers on staff, each holding various certifications with The Irrigation Association in drip/micro systems, sprinkler systems, and surface irrigation methods. Each design is prepared to meet the specific project's needs based on water availability and use requirements.
We select the most effective equipment, methods and materials for the application. With over 100 years of combined experience, the latest computer technology from IRRICAD, AutoCAD and GPS mapping, we maintain a superior standard of design.