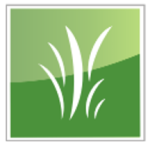 Overview
Company Description
We are a diversified crop, livestock, and farm management company with farms in the Willamette Valley of Oregon and the Central Valley of California.
California and Oregon enterprises include custom livestock management of cattle and sheep on dedicated pastures. We are certified by Oregon Tilth for livestock and have cared for organic dairy and beef cattle.
In Oregon we have a broad cropping program. Permanent crops include wine grapes, blueberries and hazelnuts. Our farm team is experienced with processing vegetables, both conventional and organic, and have grown winter squash, sweet corn, green beans, spinach and pumpkin seeds. We manage four seed mills, and grow a variety of grains, grass, clover and cover crop seeds that are cleaned, bagged and shipped from our facilities.
We are open to working with others and rent fields and facilities for several independent farmers and ranchers.