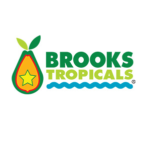 Overview
Company Description
In the 1960s, Pal Brooks followed his father into the farming business.
Today, Pal Brooks and Greg Smith keep farming in the family. Heading up operations that grow premium tropical fruits and vegetables throughout Florida, the Caribbean, Central, and South America.
We hope you enjoy, literally, the fruits of our labors.