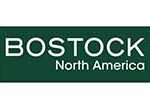 Overview
Company Description
Bostock North America is representing Bostock New Zealand in the North American Market. Bostock New Zealand is one of New Zealand's leading growers and the largest organic apple producer with a proud history of sustainable growing practices.
The company is vertically integrated, 100% owned by John Bostock. We are based in Hawke's Bay, one of the cleanest and purest growing environments in the world.
Bostock New Zealand has been growing healthy, premium produce for export to the world for more than 30 years, growing and marketing high-quality squash, onions, grain, grapes and organic apples. The company also exports conventional apples on behalf of independent orchardists.
Bostock New Zealand produces wine from it's Hawke's Bay Vineyards. Bostock Wines of New Zealand varieties include Merlot, Syrah, Chardonnay and Pinot Gris.
As well as Bostock Wines, Bostock New Zealand owns Bostock Brothers Organic Free Range Chicken. This is New Zealand's only commercial organic chicken producer and is run by John's sons Ben and George.
A family oriented company; Bostock New Zealand is committed to the wellbeing of its 800 staff. It aims to be a truly sustainable company – environmentally, socially and financially.