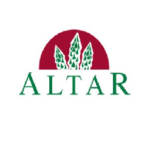 Overview
Company Description
We are a family owned and operated business committed to offering the very best quality fruits and vegetables.
Starting in 1955 with only 20 Acres and by packing asparagus under the shade of a tree, Altar has grown to become the world's largest grower of fresh asparagus with over a dozen state of the art packaging and transportation facilities. This same vision was applied when expanding into our other commodities, which include green onions, brussel sprouts, grapes, parsley, broccoli, avocados, cilantro, radish, spinach and more.
With over 60 years of experience, growing, packing, and shipping, we can guarantee the highest quality fruits and vegetables exceeding your expectations in flavor, color and freshness.