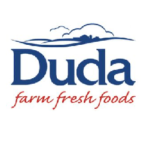 Overview
Company Description
Duda Farm Fresh Foods, Eastern Vegetable Division is seeking a Sales Account Manager on our sales team based in Wellington, FL.  Duda Farm Fresh Foods, Inc. is a wholly-owned subsidiary of A. Duda and Sons, Inc. a private family-owned company in business for over 95 years. Starting out as a humble celery farm in 1926, DUDA's business operations today include Duda Farm Fresh Foods, one of the world's leading producers and suppliers of celery and other quality fresh and fresh-cut vegetables and citrus; The Viera Company, a highly regarded community developer with fully-integrated real estate operations including Viera Builders, a residential home builder; as well as Duda Ranches, manager of DUDA's agricultural operations including sod, sugarcane, citrus, and cattle.
At Duda Farm Fresh Foods, we believe in offering the best products and services to our customers and we hire motivated individuals who are passionate about helping us meet those goals. If you possess high standards like we do, and believe in shared success, you might be the candidate we're seeking for this crucial role on our team.
As an Account Manager, you will have the opportunity to sell quality fresh fruits and vegetables. This full-time salaried role is responsible for servicing current customer accounts, as well as, seeking to develop new accounts. The ideal candidate will be a self-starter, highly organized, efficient with their time, a problem solver that works well within a team while striving to excel with their customers.
Responsibilities & Duties:
Produce sales and account management to existing and new customers including daily, program, and contact accounts.Manage daily customer communications to provide superior customer service.Maintain consistent communication with industry contacts to understand market pricing, product availability, and quality challenges.Input, track and review sales orders and inventory levels.Demonstrate a thorough understanding of each customer's business and work with internal Management to develop viable strategies to grow the account.Establish and build strong working relationships with internal teams such as Harvesting/Production, Shipping, Logistics, and Accounting to ensure successful customer service to your accounts.Investigate, track and resolve customer concerns; identify trends and implement solutions.Retain and grow your assigned key accounts.
Requirements:
5+ years experience in the fresh produce industry preferredExperience in marketing, pricing, and selling to a large customer baseHave a track record of meeting and exceeding sales goalsShould possess excellent verbal and written communication skills with computer competencyUnderstanding of iTrade and Foodlink and the ability to learn and successfully maneuver in other vendor portals as neededA strong sense of urgency and excellent customer service skills are key factors in the success of this roleGrowth and sales oriented and the ability to work and succeed in a team atmosphereAcute attention to detail and accuracyDrive and motivation to generate new business, and maintain current relationshipsAvailable to travel 1-10 days annuallyHighly proficient in Outlook, Excel, Word, and PowerPoint
Qualifications and Skills:
The successful candidate will preferably have (5) five years in produce sales and/or marketing and a track record of being a goal-minded team player able to create sales through exceptional service.  Bachelor's Degree in Business or Marketing is preferred as well as strong communication and organizational skills.Must have the ability to multi-task and be proficient in Excel, Outlook, Internet, and Word.
The individual must be available after hours as well as weekends for communication via cell phone/email/computer to manage opportunities to meet customer and Duda service levels.  In addition, one should be prepared to be away from home for 1-10 days annually due to business travel attending industry trade shows and/or meetings.
Benefits and Perks:
At Duda, we offer a wide range of benefits as part of our total compensation package including but not limited to excellent medical, dental and vision insurance, paid time off, retirement savings plan, tuition reimbursement, and professional development.
Duda is an equal opportunity employer. Qualified applicants will receive consideration for employment without regard to race, color, religion, sex, national origin, sexual orientation, gender identity, disability, or protected veteran status.