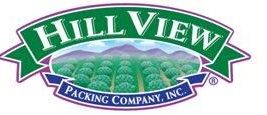 Job Detail
Job Description
GENERAL INFORMATION:
Work Schedule: Full -Time, Non-Exempt
A well-established, privately held fruit processing manufacturer known for their superior quality is seeking a full time Quality Assurance Manager to join our management team at our processing plant.
Description:
The Quality Assurance Manager supports corporate objectives while providing leadership and ensuring employee accountability of food safety and quality programs and the continual improvement of product quality and production.
Major Responsibilities:
Responsible for establishing, implementing, and directing quality and food safety efforts to ensure that products from raw materials into finished goods and products conform to food safety and quality standards. Lead and support the achievement of plant operations food safety and quality goals.
Manage QC technicians and QC microbiological and testing laboratories.
Update and maintain quality manual; prepare and host annual GFSI audit, customer and third party supplier audits.
Prepare and host senior management meetings,
Develop standard methods for microbiological and other laboratory analyses and records.
Create and manage HACCP and Food Safety Plan programs.
Document quality information and prepare reports.
Produce certificates of analysis, traceability, and recall programs.
Daily quality and production report verifications.
Oversee CAPA program, monthly GMP/Glass audits and annual internal audits.
Determine KPI on ongoing basis.
Participate on projects for continuous improvement and new product development.
Responsible of all customer complaints and investigating and utilizing follow-ups with customers in a timely manner.
Responsible for updated supplier program including FSVP.
Work collaboratively with members of the production, sanitation, maintenance, shipping and receiving departments when verifying and validating SOPs.
Maintains Master Sanitation Schedules and manages the plant sanitation program and personnel.
Company liaison with county, state and federal regulators. HAZMAT and DTSC management
Updates customer specifications.
Manages new hire, refresher and departmental bilingual food safety training program.
Responsible for food safety culture program and updating equipment calibrations.
Produce reliable validations for food safety, quality programs.
Fill in for QC technician, if conditions warrant.
Education and Requirements:
5+ years of Food Safety experience as a Quality Assurance Manager.
Bachelor's degree; preferably in Food Science or Biological Sciences.
Must have GFSI audit preparation and hosting experience, be HACCP certified. PCQI certification is preferred.
Bilingual (English and Spanish) a plus.
Other jobs you may like