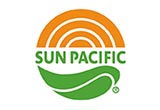 Job Detail
Job Description
Employment: Full-Time Regular Status
FLSA Status: Exempt
Company: Sun Pacific Farming Cooperative, Inc.
Department: Spray Specialists
Location: Central Valley, CA
JOB SUMMARY:
The Assistant Application Specialist will evaluate the regulatory compliance and the efficacy of the Company's pesticide applications in reports distributed to the farm management team. As a member of the Spray Specialists Department, the Assistant Application Specialist will take an active role in supporting the department's various service offerings which include training application staff, inspecting equipment, calibrating equipment, and integrating new technologies. With over 400 pieces of application equipment at Sun Pacific, there will always be an opportunity for improvement. The primary function of the Assistant Application Specialist is to find issues and bring them to the attention of the Application Specialists and the farm management team so they can manage operations.
REPORTING RELATIONSHIP:
The Assistant Application Specialist will directly report to and work under the supervision and direction of the Application Specialist.
ESSENTIAL DUTIES AND RESPONSIBILITIES: The essential job duties and responsibilities include, but are not limited to:
Auditing the Company's pesticide operations (days and nights, dependent on which shift the crews are working); including recording the DPR compliance, pesticide mixing, equipment calibration, and coverage deposition;
Assisting in Spray Calibration by installing/replacing minor parts and nozzles on sprayers, driving tractors, sampling coverage, and performing minor repairs that prevent proper calibration;
Conducting Spray Personnel Training (in both Spanish and English);
Aiding the Application Specialist in all tasks; and,
Performing all other duties, tasks, and projects, as assigned.
DESIRED QUALIFICATIONS:
Bachelors degree preferred, or an equivalent combination of training and experience in management of spray setups and related farming equipment;
Ability to work extensive hours, nights, and weekends, and be flexible to complement the demands of the farming operations, the majority of work between March and September will be performed exclusively overnight;
Valid Qualified Applicator's License (If not possessed at the time of hire, it must be obtained within first 6 months of employment); and,
Possession of a CDL and an acceptable driving record insurable by the Company's insurance policy.
SKILLS, KNOWLEDGE, AND ABILITIIES:
Bilingual in English and Spanish (Must be able to provide technical training in Spanish; as well as, write professional reports in English for farm managers and the Company's directors);
Ability to operate various tractors, and backup trailers; and,
Physical requirements include driving for extended periods of time, climbing ladders to sample deposition in trees, and working outdoors in hot and dusty fields during active pesticide applications, often on uneven terrain and at night.
COMPENSATION: Annual compensation offered is $65,000.
Please note: This job description is to be used as an overview of your job responsibilities and duties and is subject to change or revision as determined by management. Nothing in this job description restricts management's right to assign or reassign duties and responsibilities to this job, at any time. This job description is not and does not imply a contract of employment in any way. Either the employee or the company may terminate the employment relationship at-will, at any time, with or without prior notice and with or without cause.
Other jobs you may like