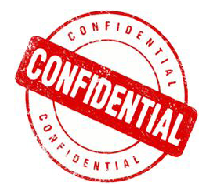 Job Detail
Job Description
We are fresh produce grower and marketer operating in the U.S, Mexico, and Central America seeking candidates for Vice President of Vegetable Sales to oversee the expansion of our vegetable category, implement marketing strategies to increase market share, develop new product lines, and manage the day-to-day sales activity of our national sales team.
RESPONSIBILITIES
Oversee the long term, and day-to-day, sales and marketing of the vegetable category.
Develop and implement the marketing strategy for the expansion of existing products and introduction of new products in the vegetable category.
Advise the Production Team on product development and management strategies.
Collaborate with Production and Logistics teams to maximize product quality, continuity of supply, and efficient distribution to market.
Manage and develop the Sales Team to continually improve customer service, achieve sales and profitability goals; promote collaboration, cooperation, integrity, and accountability.
QUALIFICATIONS:
Significant experience in fresh produce sales and marketing.
Experience in a leadership role within the vegetable category.
Experience working with national and regional retail accounts.
Knowledge of the vegetable production process; farming methods, growing regions, competitive landscape, and logistical demands, in the U.S. and Mexico.
Strong leadership skills and experience working with, or leading, a national sales team.
Positive attitude, collaborative and supportive management style, competitive, comfortable in high energy/high urgency environments, strong communication skills, attention to detail, uncompromising on integrity and respect for all team members.
POSITION DETAILS:
Successful applicant may work from our Texas, or Florida, offices, or from a remote location of their choosing.
Position involves moderate travel throughout the year.
Competitive salary, performance bonus/profit sharing, and benefits package including medical, dental, vision and 401(k).
Minimum two weeks paid vacation with additional vacation days liberally approved as job duties allow – sick days and family leave accommodated as needs arise.
OUR COMPANY:
We are a U.S. based grower and marketer of fresh produce grown throughout the eastern U.S, Mexico and Costa Rica. We are a small company comprised of like-minded individuals dedicated to a team concept that prioritizes cooperation, collaboration, integrity and shared success. If you are a talented, dedicated and driven individual that wants to be a part of a supportive, ambitious, and tight-knit group, we look forward to meeting you.
This position offers the opportunity to join the executive team, reporting directly to the owner; to play a key role in developing the category, and business as a whole, and to have a stake in the outcome of those efforts, while working in an environment that promotes quality of life as an equally important goal as financial success.
Job Type: Full-time
Other jobs you may like