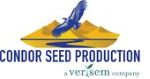 Job Detail
Job Description
Vegetable Seed Sales Job Description for Condor seed – North American Market
Welcome To Condor Seed Production, Inc.
We specialize in the multiplication of high-quality vegetable seed. Our home base is in the Desert SW of Arizona, and we also have production sites in the Treasure Valley of Idaho, in the Pacific NW, and in many other locations worldwide.
We produce seed of a wide range of species, with tremendous experience and success with onion, brassicas, mustards, coriander, artichoke, okra, and basil. Condor's production team is experienced with open pollinated, hybrid, conventional, and organic crops. Our team has over 40 years of experience in seed production, and we pride ourselves in producing high quality seed and delivering it with exceptional customer service.
Prospecting and Lead Generation:
Identify and research potential clients within the target markets.
Develop and implement a lead generation strategy to find new business opportunities.
Cold call, email, and network to initiate contact with prospective customers.
Consultative Selling:
Conduct assessments to understand the specific products' needs and objectives of potential customers.
React timely to customer's concerns and issues.
Provide expert guidance and consultation to clients on how Condor can address their pain points.
Secure commitment and close deals in a manner that aligns with company objectives.
Relationship Building:
Build and maintain strong, long-term relationships with clients.
Act as a trusted partner, offering ongoing support and solutions to meet evolving needs.
Foster customer loyalty and retention through exceptional service.
Sales Presentations and Products trials:
Deliver compelling and persuasive presentations that showcase the value and benefits of your products or services.
Work with the customers on new product introduction by providing new product trials and technical information.
Sales and Marketing Communication
Lead or assist in the development of advertising materials, catalogs, flyers, social media, website maintenance and attending tradeshows.
Work within the group to generate pictures and other material for promotional material.
Sales Reporting and Pipeline Management:
Maintain accurate records of sales activities and client interactions using a CRM system or sales reporting system.
Analyze and manage the sales pipeline to achieve sales targets.
Work closely with Finance team to coordinate communication between Condor and Customer's account receivable status.
Qualifications and Skills:
Minimum 2-3 years of relevant vegetables seed sales experience.
Bachelor's degree in business, marketing, or in horticulture.
Proficient with Microsoft Office (Excel, Word, and Power Point)
Ability to travel approximately 30 – 40 %
applicants must be able to work in the US
Fluency spoken and written in English and Spanish
Condor Seed Offers:
You will have use of a company computer and other items needed to perform your work duties.
The Company will reimburse you for all business expenses.
As a full-time employee, you will be eligible to participate in the Company group insurance program.
You will also be able to participate in our 401K Retirement Plan.
Salary range depending on experience $65,000 – $85,000 with commission opportunity.
Other jobs you may like