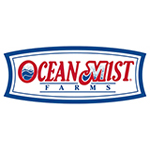 Job Detail
Job Description
The Truck Mechanic II is responsible for maintaining and repairing farm machinery, includes but not limited to, trailers, low boys, and pumps.
Essential Duties and Responsibilities:
Assists cleaning, servicing, diagnosing large equipment such as, carton trailers, fertilizer trailers, shade trailer, sanitary unites, low boys, tillage equipment, pumps, and other equipment as needed
Establish and maintain an organized clean work area.
Diagnose systems for cause of failure or potential failure. Disassembles components and inspect parts. Reassembles components and tests machine operation. Clean, service and lubricate machinery; adjusts systems and controls without assistance.
Inspect parts and determine when parts are to be replaced or reused.
Perform minimal configuration of hydraulic and electrical systems where new systems or modifications to existing systems are required.
Review all repair work orders for accuracy and completeness concerning parts, materials, and labor for approval of equipment to return to service.
Regularly communicate with peers and supervisors regarding the status of projects and work activities
Complete and track work order number by writing a concise description of machine preairs and task codes and project hours. Note incomplete repairs or any other relevant observations.
Job Requirements and Qualifications:
Prior Agriculture experience is preferred.
Possess and maintain a valid California Driver's License.
This position requires that the individual work Monday through Friday, and every other Saturday. Sunday and holiday work may be required.
Travel may be required to our remote facilities and surrounding areas.
Bilingual/biliterate in English and Spanish is preferred. Ability to speak, read and write in Spanish and English without assistance is preferred.
Excellent interpersonal skills and strong communication skills.
Have the willingness and ability to follow safety guidelines and work safely around and with equipment and other personnel.
Able to work well under pressure and meet various deadlines.
Must be extremely well organized and able to multitask.
Pay Rate: $21.00 – $28.00
Other jobs you may like